Dr. Cecchet is the forensic and operational psychologist for both the Washington State Internet Crimes Against Children Task Force (ICAC) and the Idaho ICAC Task Force. Dr. Cecchet's specializations include: Internet Crimes Against Children (i.e., child pornography/child sexual abuse material, online victimization of children); sex trafficking; child sexual abuse; child torture; missing children; and serial sexual offenses. She consults regularly with state, local, and federal agencies, including: the Department of Homeland Security, Homeland Security Investigations, United States Marine Corps, National Center for Victims of Crime, Vatican, Cold Case Foundation, Naval Criminal Investigative Service, Secret Service, and the Federal Bureau of Investigation.
Payments
Agency contract, private pay
Treatment
All of Dr. Cecchet's services and trainings are rooted in evidence-based practices and guided by her experience in the field, both as a forensic evaluator and as a consultant to law enforcement. Dr. Cecchet values collaborative relationships when providing both direct support as well as training and consultation.
Licenses
WA, ID, PsyPACT Telehealth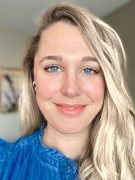 Contact
Phone: (425) 681-5003
Website: obsidianfs.com
Email: drcecchet@obsidianfs.com
Location
Obsidian Forensics
2203 Airport Way South
Building A
Seattle, WA 98133
Provider Types
Individual Practice
Inpatient Treatment Center
Wellness Training