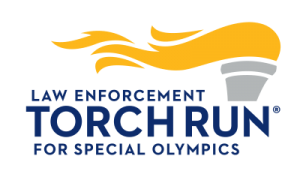 In 1981, the Law Enforcement Torch Run for Special Olympics was founded in Wichita, Kansas, as an awareness and fundraising event to support Special Olympics athletes and programs. Since its founding, the Torch Run has grown from six officers running three miles to an international law enforcement event that covers over 100,000 miles and involves more than 110,000 law enforcement officers from the United States, Canada, Europe, East Asia, the Caribbean and Australia.
For many years, many local and state lodges have led the way as strong supporters of the LETR. In 1995, the National Fraternal Order of Police recognized the LETR as an official charity of the National FOP by appointing the LETR Committee of the National FOP.
The National FOP has committed funds and volunteer assistance to the Torch Run and Special Olympics movement through sponsorships of the annual LETR International Conference, International and U.S. Final Leg Runs, and by working closely with the International LETR Executive Committee to promote the LETR and the FOP as a partner organization. State and local lodges hold many fundraising events to benefit the Torch Run and Special Olympics programs, from polar bear plunges to Harley raffles, from plane pulls to trivia nights and celebrity waiter nights at local area restaurants. If you can imagine it, lodges have done it to raise money.
The NFOP is committed to helping our citizens with intellectual disabilities learn to achieve and become self-reliant and contributing members of our communities. We are driven to ensure that citizens with intellectual disabilities are afforded the same dignity and respect that each of us enjoys and deserves. The dedication of the FOP to protect and defend the rights and dignities of all citizens can best be summed up in the initiation ceremony of a new member: "[T]he emblem…the ever watchful eye, which notes the danger, and offers protection to the public." Let us never lose that sight of our duty and obligation to all of our citizens. Those who participate and those who are dedicated to the Torch Run shall never lose sight of that duty and obligation.
For more information, visit letr.org.