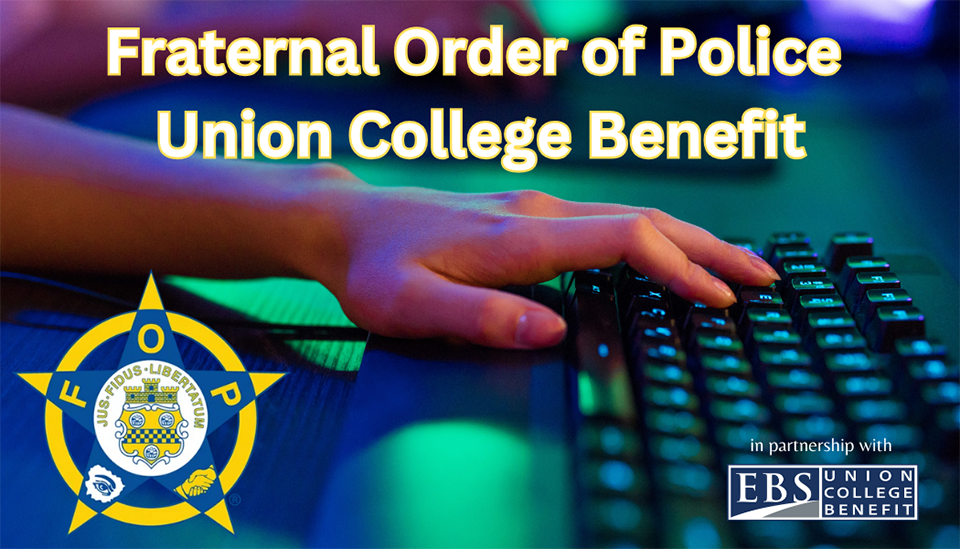 Our new union college benefit option offers up to 50% discounted tuition rates for you and your entire family and still applies to any internal or federal grants or scholarship awards to reduce your out-of-pocket costs even further.
The EBS Network of Colleges and Universities is comprised of regionally accredited institutions that are committed to providing deeply discounted tuition rates to our union members and their families, ensuring accessibility and affordability for higher education. Whether you are interested in pursuing an associate, bachelor's, or master's degree, or seeking to enhance your professional skills with undergraduate or graduate certificates, the network has a comprehensive range of more than 50 online degree programs and certificate offerings.
To explore the available programs, such as our Associate, Bachelor, or Master degrees in Criminal Justice, and learn more about the discounts offered, visit www.ebsunioncollegebenefit.org/FOP and complete the Request Your Match form. An admissions counselor—who is employed by the college or university you have been matched to—will contact you. The admissions counselor will guide you through the admissions process, discuss your career goals and program options, and answer any questions you may have.