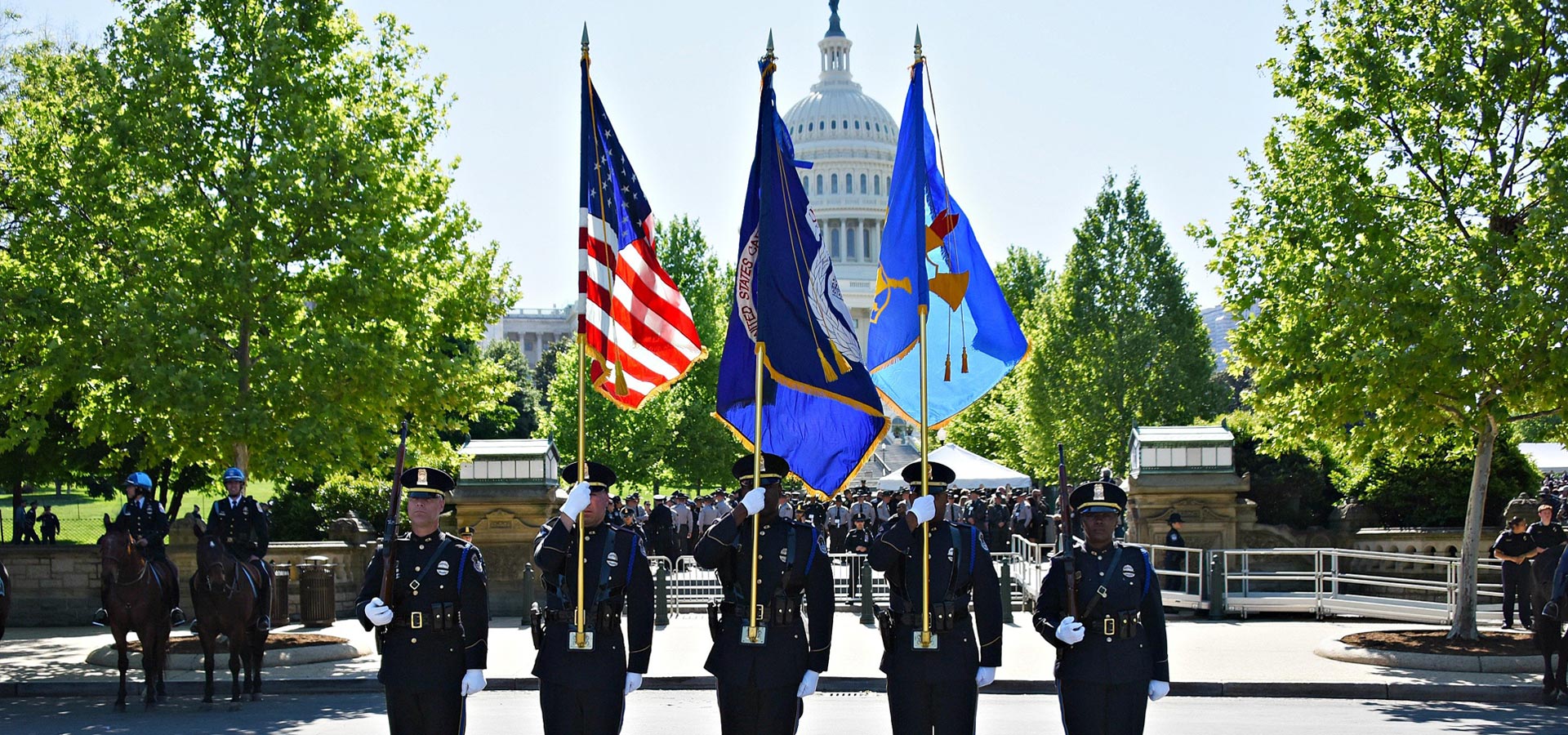 The Fraternal Order of Police is the world's largest organization of sworn law enforcement officers, with more than 356,000 members. We are the voice of those who dedicate their lives to protecting and serving our communities. We are committed to improving the working conditions of law enforcement officers and the safety of those we serve through education, legislation, information, community involvement and employee representation.
The Fraternal Order of Police Foundation (FOP Foundation) supports many projects and activities designed to honor America's law enforcement officers, foster community involvement and aid families of those who made the ultimate sacrifice in the line of duty. Some of these programs include disaster relief, the National Peace Officers' Memorial Service, educational programs, critical incident programs, and grants for lodges and members.
"Let us resolve to do all in our power as citizens of these United States to support our law enforcement officers in their work and pray that no more of them are taken from their families and those they so ably serve. In this way, those who have laid down their lives for their fellow man will not have died in vain." — Ronald Reagan
Our officers leave their families every day to risk their lives to protect you. Please donate and help honor the more than 356,000 heroes today!