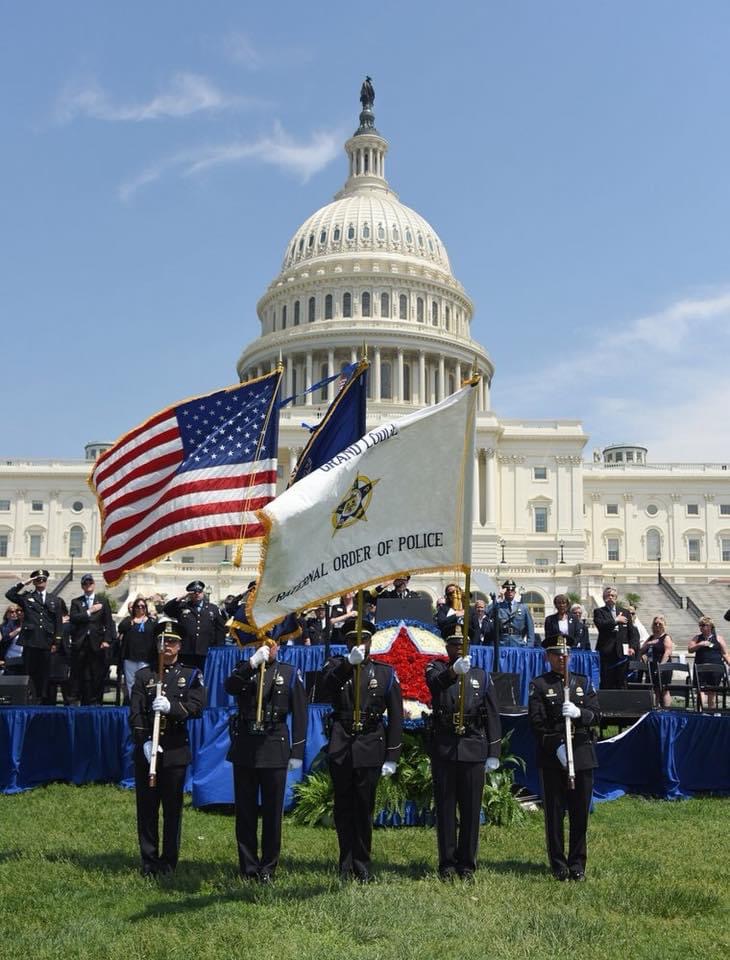 A proclamation issued by President John F. Kennedy in 1962 declared May 15 as National Peace Officers' Memorial Day. In 1982, the Auxiliary initiated the first annual service to remember the line-of-duty deaths of those who serve the law enforcement profession. Approximately 125 people in attendance at Senate Park in Washington, D.C., listened as the keynote speaker, Assistant U.S. Attorney General Kenneth Starr, honored the memory of the 76 officers who lost their lives in the performance of their law enforcement duties.
On May 15 of every year, the Grand Lodge Auxiliary of the Fraternal Order of Police, together with the National Fraternal Order of Police, memorializes officers who made the ultimate sacrifice during the previous year. Thousands of police officers, survivors, families and friends gather on the lawn of the United States Capitol to honor those fallen heroes.
Auxiliary committee members work year-round planning a service that will honor the memory of the fallen officers. As May approaches, many Auxiliary members from all parts of the country come together in Washington, D.C., to work tirelessly to assure that surviving family members will participate in a service of tribute to their loved ones.
For more information on current and past year services, please visit policeweek.org.
Contact: Julie Black, Chair, Auxiliary Memorial Committee