Fraternal Order of Police Continues to
Make a Difference Through Easterseals Partnership
Since 1977, the Fraternal Order of Police and its Auxiliary have supported Easterseals, the leading nonprofit provider of services for individuals with autism; developmental, physical and mental disabilities; and other special needs. Easterseals' services benefit children and adults with disabilities—whether diagnosed at birth or incurred through disease, accidental injury or the aging process—as well as their families.
To date, the Fraternal Order of Police has raised more than $17 million to help Easterseals make a difference in the lives of those they serve across the country. The FOP has also supported Easterseals through volunteerism.
Easterseals' primary services include: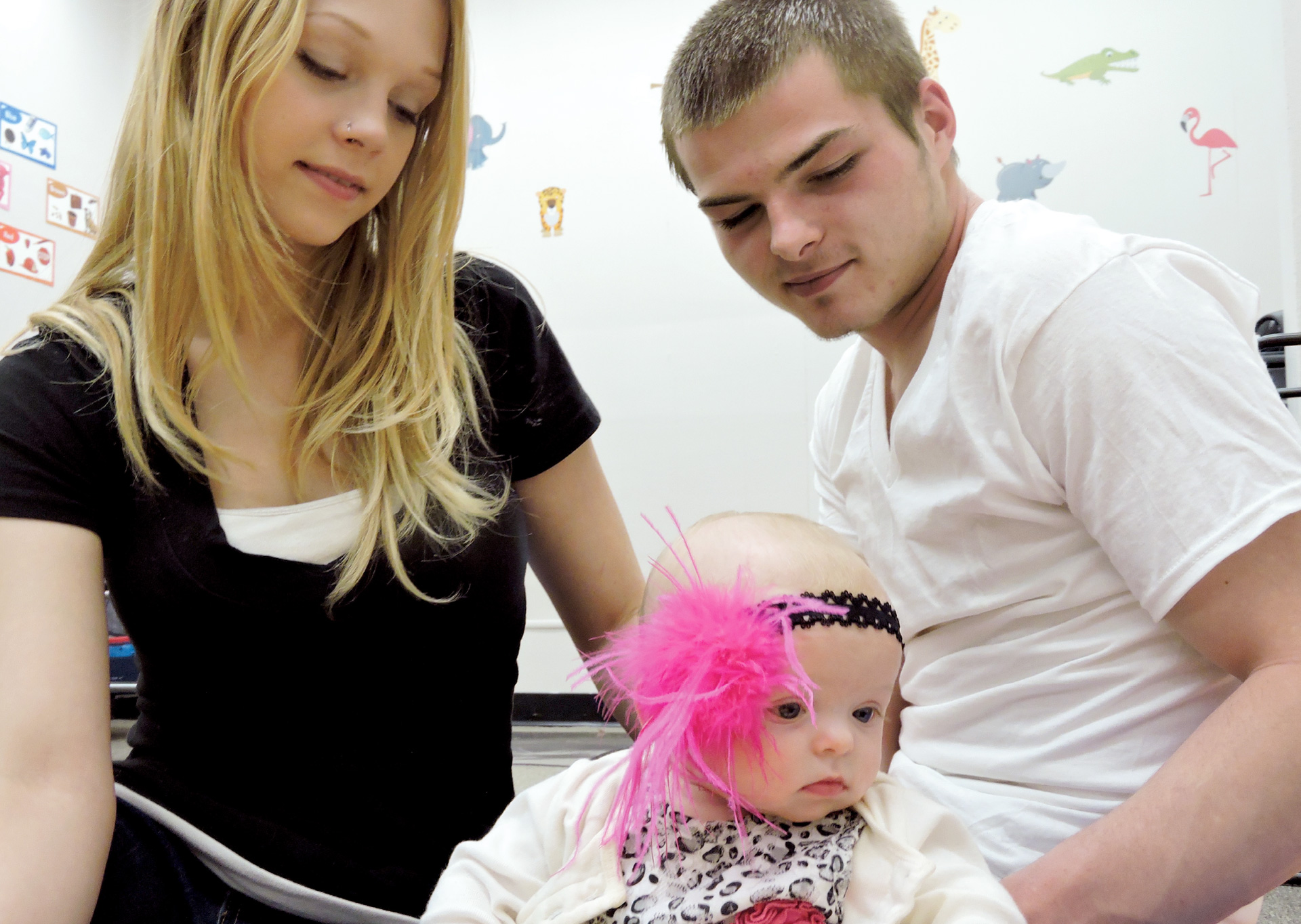 Autism Spectrum Disorder services
Children's services
Adult services
Senior services
Military and veterans services
Employment and training
Medical rehabilitation
Camping and recreation
Brain health
Partnering With Parents
Early intervention
Family support services
Harry's Buttons
Head Start/Early Head Start
Prevention Initiative
Teen family support
FOP and Auxiliary members are impressed with the impact their support of Easterseals has on the lives of individuals served by the organization.
"Easterseals is a resource on which families rely for services and information," FOP Easterseals Committee Chair Rocky Nowaczyck says. "FOP's support of Easterseals truly changes the lives of children and adults with disabilities. A number of FOP families have benefited from Easterseals services over the years, and it is a great source of pride for the FOP to know that our support of Easterseals is making such a difference for members of our own FOP family as well as other families nationwide."
Helping Easterseals in Your Community
The National FOP has an Easterseals Committee, which coordinates Easterseals fundraising efforts undertaken by the FOP across the country. The committee, currently headed by National Chair Rocky Nowaczyck, works closely with the FOP's National president, State Lodge presidents, local lodges and Easterseals centers across the nation.
FOP lodges work with Easterseals in a variety of ways. A fundraising guide, which highlights a variety of fundraising ideas to help FOP members get involved with Easterseals, has been designed and is available through any FOP Easterseals Committee member. Some of the best fundraisers include bowl-a-thons, softball marathons, raffles and individual donations secured through payroll deductions in a number of markets throughout the country, including Chicago. FOP members can also donate their time by providing security for Easterseals events throughout the year; in-kind service represents the opportunity to save Easterseals as much as $100 per hour for security needed at an event or as required.
Working with Easterseals affiliates in your market provides you with the chance to help the FOP continue its 43-year relationship with Easterseals. All money raised by the FOP stays in your local community. For further information on working with Easterseals, please contact Rocky Nowaczyk, National FOP Easterseals chair, at robertnowaczyk@sbcglobal.net.
What's New
To learn more about Easterseals, visit its website at www.easterseals.com and enter your zip code to search for a location near you.
The reporting deadline for FOP lodges that raised money for Easterseals is December 31 of each year. Please email your state's contributions to Chair Rocky Nowaczyk at robertnowaczyk@sbcglobal.net.
A number of new initiatives are underway to help the FOP raise money and awareness for Easterseals!
Easterseals Camping and Recreation
Easterseals is the largest provider of recreation and camping services for people with disabilities in the United States. The Fraternal Order of Police and Auxiliary can make a positive difference by providing funding to support meaningful camping experiences for families of people with disabilities. The cost per camper for a week-long program varies. Please contact your local Easterseals Camp location for fees.
You can also make a general donation to Easterseals here.
Walk With Me
Since 2003, Easterseals Walk With Me has been a national family-friendly fundraising event designed to raise awareness and support for families living with disabilities in your town. The event consists of a non-competitive walk and/or competitive run that invites people of all ages and abilities—individually and as members of corporate and community-formed teams—to participate.
Event participants raise money by paying a registration fee and/or by asking friends, family members and co-workers to sponsor them. Prizes are awarded to registrants based on the amount of money they collect.
When participants register for the event, they won't just receive a typical race number or T-shirt. They will be partnered with an Easterseals Honorary Ambassador, one of Easterseals' local clients.
They will have the chance to get to know their ambassador through photos and personal stories. And on event day, they can even meet their ambassador. The Walk With Me Ambassador program helps put a face on the mission of Easterseals.
Visit www.walkwithme.org and find a walk in your area, register and make a difference in lives of local children and adults with disabilities.
Ways for the FOP to Support Walk With Me
Work with Easterseals in your market to identify security needs for event to provide staffing on day of event (for which FOP is given credit by Easterseals at rate of $100/hour per staff members)
Promote the event among FOP members to recruit teams and participants.
Visit www.walkwithme.org for dates and locations.
For more information on working with Easterseals, contact Rocky Nowaczyk, National FOP Easterseals Chair, at robertnowaczyk@sbcglobal.net.
FOP members can help people with disabilities in every community. Donate to Easterseals online at www.easterseals.com.