Police officers and first responders are faced with various challenges; they must navigate the daily stressors of their personal lives, coupled with intradepartmental stress and direct and secondary trauma they experience while serving their community. First responders pride themselves on their ability to serve, yet struggle to ask for help when their mental health and wellness needs to be served. I believe that quality mental health and addiction services that meet the unique needs of the first responder culture is of the utmost importance. My goal as a therapist is to provide that service; the goal is not only to allow healing but create a better, healthier self in every aspect of their life. As a community, those engrained in police and first responder culture struggle to overcome the stigma with seeking mental health care. I am proud to provide that safe space for them to feel secure and process their thoughts, beliefs and feelings.
I seek to work with the police officer or first responder to help them foster, and value, an identity outside of the uniform; this allows the individual to find balance and prolonged happiness in their life. I provide psychoeducation on mental health and addiction and provide a supportive space for the first responder to discuss family issues, relationships, their mental and physical health, and the impact of their social environment. I engage and develop a rapport with police and first responders to establish trust and utilize cognitive behavioral therapy and practice a trauma-informed approach. I am EMDR trained and have begun my consultation through an EMDRIA approved provider.
I believe all individuals and families, especially police officers and first responders, require a holistic approach to treatment that focuses on improvements in all areas of self. During treatment, I apply a strength-based approach and build on those skills. Finally, trust and support is an integral part of treatment and I refer clients to first responder-based support groups where they can feel safe and secure to share their story and experiences.
Payments
Cigna, Horizon, Qualcare, United Health Care. Will bill insurances for any out of network clients. EAP is accepted. Sliding Scale available upon request. Credit Cards accepted for deductibles and copayments.
Treatment
CBT, REBT, EMDR Trained, client-centered, strength-based, 12 Step. Clinically Supervised First Responder Addiction Recovery group offered one time monthly. In person and virtual sessions available.
Licenses
NJ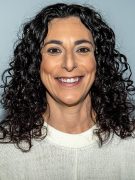 Contact
Phone: (732) 704-4331
Website: zenwarriorcc.com
Email: michele@zenwarriorcc.com
Location
Zen Warrior Counseling Center, LLC
1070 Route 34
Suite 214
Matawan, NJ 07747
Provider Types
Wellness Training
Individual Practice
Inpatient Treatment Center