Having been a law enforcement officer for 26 years, and a current EMT, I know and understand the emergency responder culture and believe they are, by nature, strong and resilient. They are exposed to countless traumatic incidents over a career and their tendency to compartmentalize to stay on task can often catch up with them over time, and can get in the way of intimate partnerships, personal relationships, and work/life balance. Sometimes it's as simple as getting an outside perspective of a trained professional to reframe things, teach life skills, and change maladaptive coping skills. Other times clients require a deeper dive into past traumas to resolve the issues and maladaptive behaviors which have developed. Whether short- or long-term therapy or a referral is required, it is always a privilege to stand with emergency responders and hold their stories with honor and support them in their healing journeys.
Payments
Aetna, Arizona Craig Tiger Act, BCBS, self pay
Treatment
EMDR, CBT, Solution-Focused, Group Therapy, Mindfulness, Christian Counseling, CISM response (Individual and group), preventative resilience/wellness trainings.
Licenses
AZ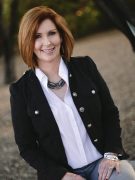 Contact
Phone: (520) 357-1350
Website: drkuhlman.com/about.html
Email: lisa@pointsofimpact.net
Location
Kuhlman Psychology & Counseling
7330 N Oracle Road
Tucson, AZ 85704
Provider Types
Individual Practice
Inpatient Treatment Center
Wellness Training