I use a cognitive behavioral framework in my clinical practice. It provides a rich context to understand the client's presenting problems and to generate comprehensive case conceptualizations. A cognitive behavioral framework allows me to make connections between thoughts, feelings, beliefs, and maintaining stimulus properties, when examining problematic behaviors. This is useful as I can consider the client's learning history and what their experiences mean to them. I also take an idiographic approach with clients. I believe honest cultural appreciation is in the details and this approach has allowed culture to remain rich and nuanced in my clinical work. I find myself being investigative and placing value in the client's understanding of themselves and their problems. My therapeutic relationships are collaborative, where the client is seen as an expert in their experience and the therapist an expert in clinical psychology. This has been an effective way to align with clients from dissimilar backgrounds as it has allowed me to be an active listener and learner to their experience.
Payments
Self-pay, Superbills for out of network
Treatment
Cognitive Behavioral, Exposure, and Trans-diagnostic therapies: CBT, DBT, Exposure and Response Prevention, Prolonged Exposure Therapy, CPT, Written Exposure Therapy, Acceptance and Commitment Therapy, the Unified Protocol for the Trans-diagnostic Treatment of Emotional Disorders, Motivational Interviewing, Functional Analyses
Licenses
NV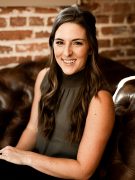 Contact
Phone: (775) 762-1547
Website: theridgenv.com
Email: info@theridgenv.com
Location
The Ridge, PLLC
10775 Double R Blvd.
Suite 124
Reno, NV 89523
Provider Types
Individual Practice
Inpatient Treatment Center
Wellness Training