I believe everyone deserves respect and compassion without judgement. I approach all clients with the belief that they have an internal compass so my approach is empowering and providing education when necessary.
Payments
Magellan for California Highway Patrol and Cal Fire, Agencies contracted with The Counseling Team International
Treatment
EMDR, Individual and Group Crisis Intervention (CISM)
Licenses
CA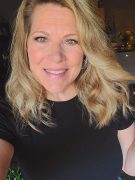 Contact
Phone: United States
Website: aboveboardconsulting.com
Email: deanakahle@gmail.com
Location
Aboveboard Consulting & Marriage Counseling Services, Inc.
3600 Lime Street
Bldg 2
Riverside, CA 92501
Provider Types
Wellness Training
Individual Practice
Inpatient Treatment Center