The Bell Performance Therapy philosophy is to provide evidence-based care that can improve performance, prevent injury, and rehabilitate first responders in ways that do not "shut them down" from all activity, provide the tools to self manage, and ensure a quality of preparation to return to duty safely and at a higher level.
Payments
Out of Network. Accepting of HSA/FSA. Able to produce superbills for insurance reimbursement.
Treatment
Full spectrum of performance, prevention, and rehabilitation. Physical Therapy services including performance services, physical therapy wellness screens, and management of neuromusculoskeletal injuries with an evidence-based approach that includes manual therapies, exercise prescription, and availability to provide all modalities within the physical therapy scope of practice (i.e., E-Stim, Ultrasound, Needling, etc.). Strength & Conditioning/Wellness services including exercise programming, lift/running analysis, guidance in developing healthy behaviors, and education in general wellness at the individual and department level. Athletic Training Services including early access to injury screens and on-site coverage of training events.
Licenses
OH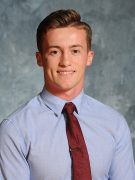 Contact
Phone: (614) 392-7060
Website: bellpt.com
Email: brandon@bellpt.com
Location
Bell Performance Therapy
5901 Chandler Court
Suite A
Westerville, OH 43082
Provider Types
Individual Practice
Inpatient Treatment Center
Wellness Training