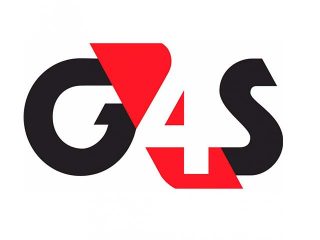 Accelerate your career in a full- or part-time SIU position located Nationwide with G4S Compliance & Investigations — where we believe in and encourage your success. Embark with us in this role as you conduct expert investigations, review and evaluate claim files and provide technical guidance on recommended field actions. But why stop there? While you're at it, you will also be expanding your network while thriving in an environment comprised of professional development and teamwork. Together, we'll shape a strong future for your career and our company.
Job Description:
Conduct File Review and Document Case Findings
Developing Investigative Action Plans
Conducting Field Investigations (scenes, written and recorded statements, photos, witness canvassing)
Writing Detailed Investigative Reports
Interfacing with Clients, Insureds, Claimant's, and Defense Attorneys
Conduct Continuing Education Training with Clients (when required)
Providing Testimony (when required)
Traveling in local region up to 70%
Items you need to succeed:
SIU Investigative tools (Windows 10 Laptop, Still Camera, Voice Recorder, Measuring Wheel, Document Scanner) (You must possess these items or they must be purchased once you are hired. We will assist with ensuring the proper equipment is obtained after being hired)
Valid Driver's License
It would be great if you had these qualifications as well!
5 years SIU experience in the areas of General Liability, Auto Liability, PIP, Homeowner, Small Commercial, and Workers' Compensation areas
Experience in identifying and validating red flags within a claim, fraud schemes, and legal indicators of fraud within a claim during file review or field investigation
Understanding of insurance policies to include terms, conditions, exclusions, limits of liability, and subrogation
Experience discussing investigative findings and making recommendations to clients, defense attorneys, departments of insurance fraud divisions, etc.
Strong interpersonal skills, including significant interviewing experience with emphasis on taking detailed recorded or written statements
Strong computer skills using Word, Excel, PowerPoint and Google Suite; ability to learn new software operating systems
Bachelor's degree preferred, but substantial insurance carrier, technical claim, or criminal detective experience may be substituted in lieu of formal education.
We encourage veterans to apply.
About G4S Compliance & Investigations:
G4S Compliance & Investigations' mission is to provide expert investigations, compliance and corporate governance solutions that meet or exceed our clients expectations. We differentiate ourselves by attracting the best people, offering innovative solutions, and fostering long term partnerships. We are committed to the principles of professionalism and integrity instilled by our founder and we strive to positively impact our nation, communities and stakeholders.
We have an outstanding track record of promoting within. Growth in this position includes diversified opportunities at various levels and departments of best fit. For more information on G4S C&I please visit our website at http://www.g4s.com.
Interested candidates meeting the above requirements for this position should forward a cover letter and resume to G4S for review. Interested candidates may also reach out the prospective recruiter in your area:
Northeast: Joanna Gage: joanna.gage@usa.g4s.com
Southeast: Delbert Gregg: delbert.gregg@usa.g4s.com
Midwest: Troy Miller: troy.miller@usa.g4s.com
West: Marcus Ortiz: marcus.ortiz@usa.g4s.com
For a full list of current openings please visit indeedjobs.com.
G4S Compliance & Investigations is an EEO employer fully committed to attracting, retaining, developing, and promoting the most qualified individuals without regard to race, religious creed, color, age, sex, national origin, ancestry, marital status, sexual orientation, disability or any other classification protected by applicable federal, state or local law. We are dedicated to providing and maintaining an inclusive work environment free from discrimination and harassment, where employees are treated with respect and dignity.
G4S Compliance & Investigations offers a comprehensive compensation and benefits package, for full-time and part-time employees that includes medical, dental, vision, life, long-term and short-term disability, and a 401(k) plan.