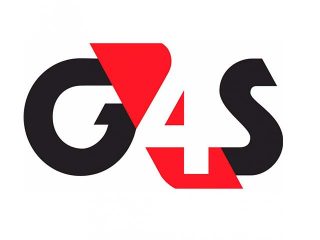 Accelerate your career in a full- or part-time Field Investigator position located nationwide with G4S Compliance & Investigations—where we believe in and encourage your success. Embark with us in this role as you conduct objective, detailed and comprehensive investigations to gather vital claim information. But why stop there? While you're at it, you will also be expanding your network while thriving in an environment comprised of professional development and teamwork. Together, we'll shape a strong future for your career and our company.
Job Description:
Conduct Surveillance Investigations in accordance with state/federal law and company policy
Conduct case file review and work case in accordance with assigned objectives
Discreetly acquire video evidence of subject's activities
Create Daily Investigative Report which provides detailed documentation of subject's activities
Analyze daily investigative results and write summaries highlighting significant findings
Provide live verbal updates to customers and internal personnel (as required)
Submit work product daily through secure digital portals
Provide testimony at depositions and/or hearings (when required)
Items you need to succeed:
A Valid State Driver's License
A Vehicle Suitable for Surveillance
Investigative Tools (Windows 10 Laptop, Camcorder, Stabilizing Device, Undercover Camera, etc.) (You must possess these items or they must be purchased once you are hired. We will assist with ensuring the proper equipment is obtained after being hired.)
It would be great if you had these qualifications as well!
Dependable and able to meet Deadlines
Self-Starter capable of working with Limited Supervision
Strong Writing and Verbal Communication Skills
Ability to function in a Digital Technology Environment
Availability to work a Flexible Schedule to include weekends
Criminal Justice or related Degree preferred, but experience working surveillance investigations on insurance claims may be substituted in lieu of degree. Experience in Loss Prevention, Security,
Law Enforcement and the Military will also be considered as well.
We encourage veterans to apply.
About G4S Compliance & Investigations:
G4S Compliance & Investigations' mission is to provide expert investigations, compliance and corporate governance solutions that meet or exceed our clients' expectations. We differentiate ourselves by attracting the best people, offering innovative solutions, and fostering long-term partnerships. We are committed to the principles of professionalism and integrity instilled by our founder and we strive to positively impact our nation, communities and stakeholders.
We have an outstanding track record of promoting from within. Growth in this position includes diversified opportunities at various levels and departments of best fit. For more information on G4S C&I please visit our website at http://www.g4s.com.
Interested candidates meeting the above requirements for this position should forward a cover letter and resume to G4S for review. Interested candidates may also reach out to the prospective recruiter in your area:
Northeast: Joanna Gage: joanna.gage@usa.g4s.com
Southeast: Delbert Gregg: delbert.gregg@usa.g4s.com
Midwest: Troy Miller: troy.miller@usa.g4s.com
West: Marcus Ortiz: marcus.ortiz@usa.g4s.com
For a full list of current openings please visit indeedjobs.com
G4S Compliance & Investigations is an EEO employer fully committed to attracting, retaining, developing, and promoting the most qualified individuals without regard to race, religious creed, color, age, sex, national origin, ancestry, marital status, sexual orientation, disability or any other classification protected by applicable federal, state or local law. We are dedicated to providing and maintaining an inclusive work environment free from discrimination and harassment, where employees are treated with respect and dignity.
G4S Compliance & Investigations offers a comprehensive compensation and benefits package, for full-time and part-time employees that includes medical, dental, vision, life, long-term and short-term disability, and a 401(k) plan.