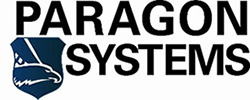 Paragon Systems employs over 10,000 specialists at more than 600 federal facilities throughout United States. Our security professionals provide contracted professional uniform security services to agencies of the Federal Government. At Paragon, we recognize this commitment by offering our employees one of the most comprehensive instruction and developmental training programs offered in the industry that is designed to attract, develop and retain the most highly physical security careerists. Working together, we combine our expertise in security and passion for services to truly make a difference.
POSITION SUMMARY: Paragon Systems, Inc. is currently recruiting Court Security Officer applicants for the U.S. Marshals Service Contract. Qualified applicants must meet the criteria below.
Possess at minimum a GED/High School Diploma.
Have at least three calendar years of verifiable experience as a certified law enforcement officer or its military equivalency; all three years must have occurred within the last seven years. The experience must have included general arrest authority.
Have completed or graduated from certified Federal, state, county, local or military law enforcement training academy and able to provide certification as proof.
Ability to use computers and Microsoft Office (Excel, Word, etc.), monitor security cameras, and send and receive email using MS Outlook.
Must be a US Citizen with valid Social Security Card; birth certificate; 21 years of age.
Due to the nature of the position, the CSO must be fluent in speaking, reading, and writing English.
How to Apply for a Job with Us
Interested Applicants MUST e-mail USMSrecruiting@parasys.com and provide their name, e-mail address, phone number, and the geographical area where the applicant is interested in working. You will receive a response advising of available postings online with directions on how to complete the application.
Annual earnings potential of $88,504 – $90,584 with up to $2,000 hiring & retention bonus available