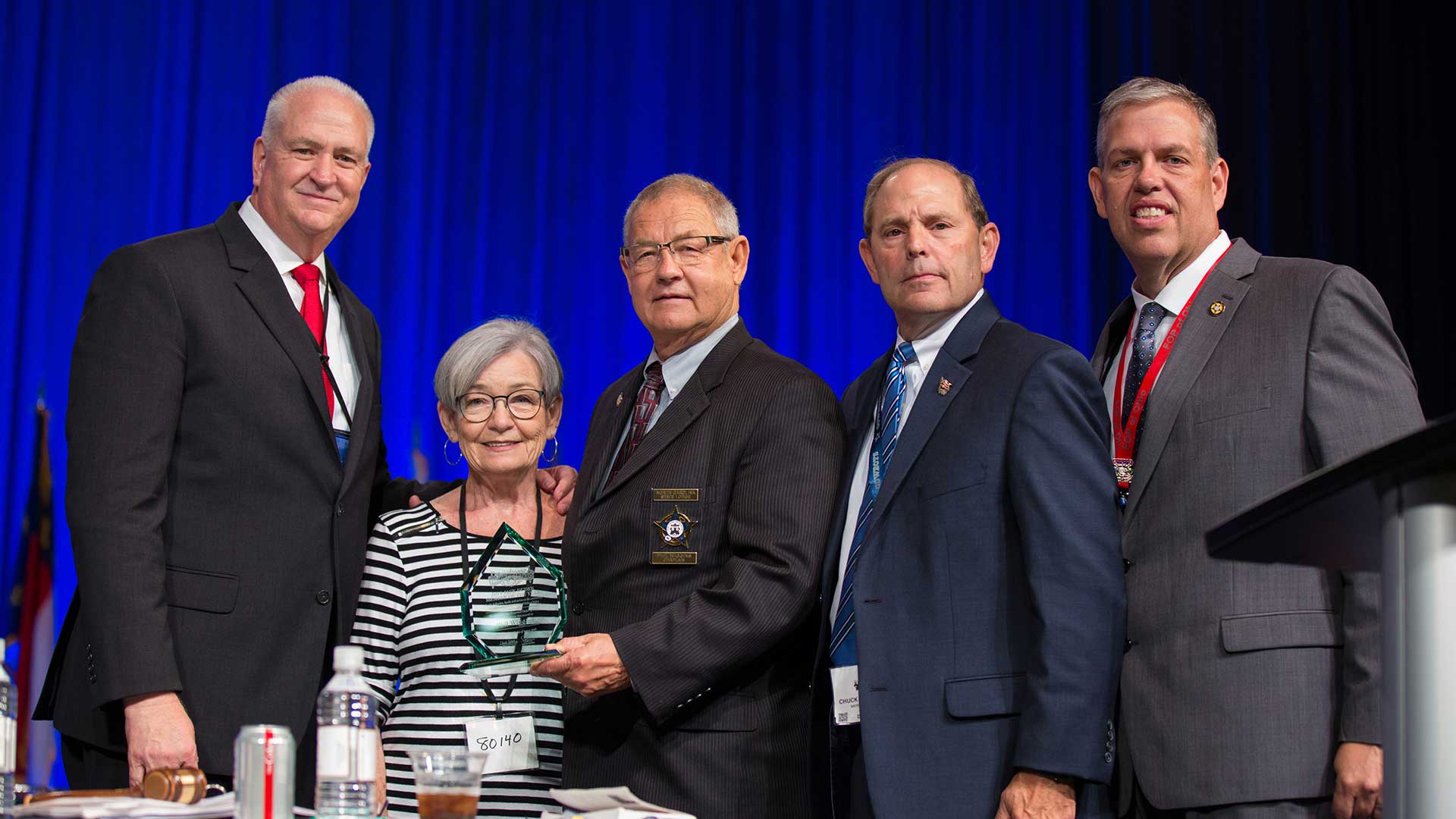 Phil Wiggins began his law enforcement career with the Durham Police Department in 1969 and joined Durham County FOP Lodge 2 in 1971. In 1974 Phil left the police department to pursue his degree in Religious Education. The Southern Baptist Association certified Phil as an Ordained Minister and he went on to earn his Master of Religious Education Degree. In 1983 Phil returned to the Durham Police Department as a Public Safety Officer. He worked Uniform Patrol in District 1 and on a couple of Street Crimes Units, being promoted to Corporal. His next assignment was a Take Back the Streets initiative. Another promotion to Sergeant found him assigned to Uniform Patrol in District 1 once again and then to the Organized Crimes Division. In 1999 Phil was promoted to the rank of Captain and was the Executive Officer first for the Administrative Major, then for the Chief of Police. His last assignment was Commander of Uniform Patrol Support Services. Phil retired from the Durham Police Department in 2003 at the rank of Captain.
Phil was appointed National FOP Chaplain in 2009 and has been reappointed each term since. Since his appointment as National Chaplain, Phil has attended each National FOP Peace Officers' Memorial Service. Phil is also currently the elected Chaplain for the North Carolina FOP State Lodge, being reelected continuously since 1994. He has also been the elected Chaplain for his local lodge since 1986, except for the years 1996-2000 when he was Lodge President. He has participated in Durham County Lodge 2's Annual Peace Officers Memorial Services for the past 33 years. During his law enforcement career and service to the Durham Police Department, he also served as the Department Chaplain.
Phil Wiggins is continuously performing services for law enforcement officers, members of the FOP, and citizens within the community. Phil is committed to enhancing the spiritual and emotional well-being of our members, officers, and anyone he knows or meets. The FOP is proud to present him with the award of 2019 Member of the Year. Congratulations!
The information on this page was accurate and current at the time the Member of the Year Award was bestowed upon this member.