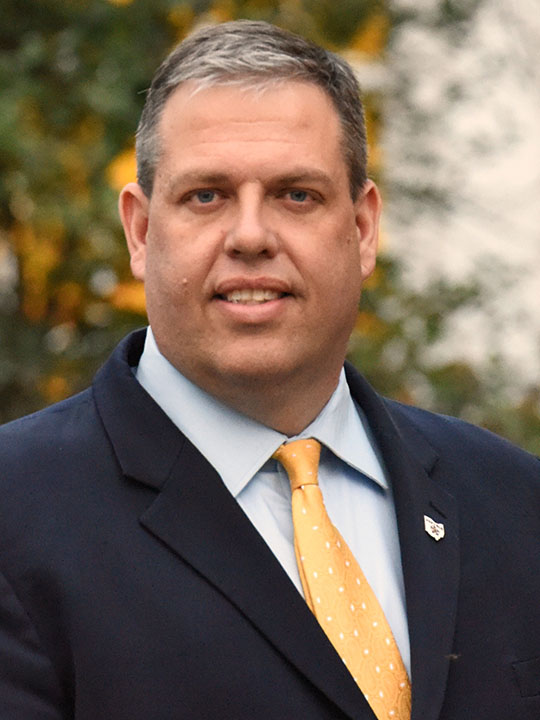 Ohio State Lodge President, Jay McDonald, was awarded the Jack Dudek Member of the Year Award at the National Board Meeting held in Cincinnati, OH, September 7-8, 2012.
Jay has worked for the Marion County Police Department since 1993, working his way to Major in 1997. He has been held in high regard by his peers, being nominated for Officer of the Year five times, winning the award in 1998.
Jay has not only been active in his department, but also in his local lodge, the Steve Young Memorial Lodge 24. He has held a variety of positions in his local lodge and then was elected Ohio State President in 2011. Shortly after his election the Ohio State Fraternal Order of Police was called, along with other Ohio unions, to fight for bargaining rights across the state. Jay lobbied for months and the bill was eventually defeated.
Even with his demanding work schedule and being very active in the FOP, Jay manages to put his family first. His wife Amy is also an FOP member, working for the Marion County Sheriff's Office, and they have three wonderful children. Jay always finds time to attend school functions and sporting events, supporting his children.
Through his very challenging tenure with the FOP, Jay continues to be an excellent representative of this great organization.
Congratulations to Jay McDonald for this prestigious honor!
The information on this page was accurate and current at the time the Member of the Year Award was bestowed upon this member.