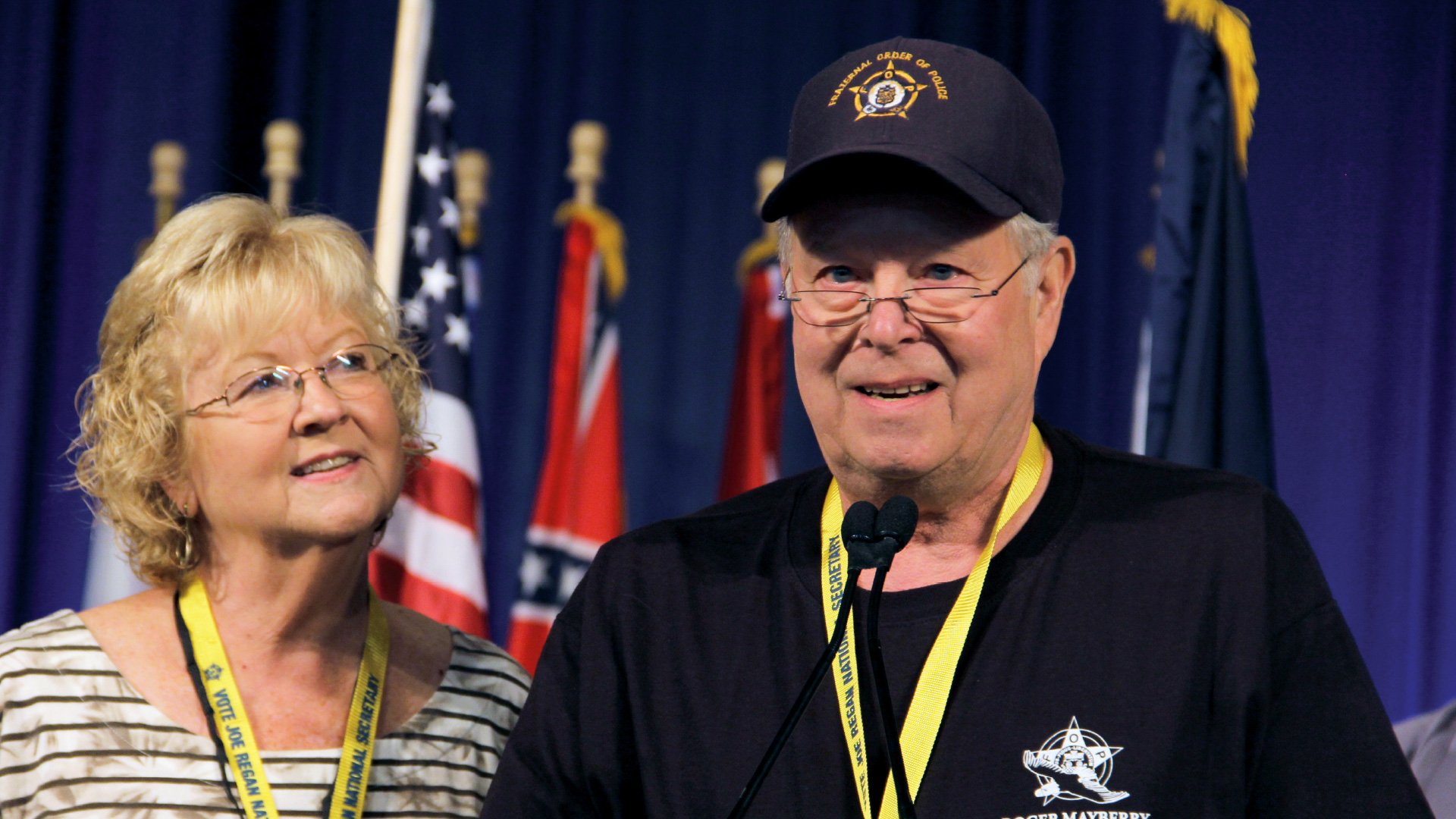 Since becoming a charter member of Riverside Lodge #8 in 1972, Carl Smith has been a driving force in Lodge 8 and the California Fraternal Order of Police. Despite opposition from the Chief of Police in Riverside and doubts that the FOP could even survive in California, the eight charter members pushed forward to establish Lodge 8 with 84 initial members. Lodge 8 was officially established at the 1973 National Conference in Providence, RI, with Carl Smith presenting the charter application for approval. Carl was elected the first Treasurer of Lodge 8, then President in 1976 and California National Trustee in 1981. After two terms as California State President and one as Immediate Past President, Carl relinquished his participation in the State Board, seeing a need for new leadership.
For nearly forty years Carl Smith has seen Lodge 8 through good and bad times; doing everything he could to support the lodge he worked so hard to charter. This dedication continued in 1993 when the lodge hit hard times and Carl stepped up and became Secretary of Lodge 8, a position he still holds today. Due to the dedication of Carl Smith and other members, Lodge 8 survived the financial struggles.
From the beginning in 1973 to today, Carl Smith has worked hard to further the Fraternal Order of Police in California. Through his work in Lodge 8 and the California State Lodge, he has always dedicated himself completely, never seeking reward. It is through the dedication of members like Carl Smith that the Fraternal Order of Police continues to grow and prosper today. We are proud and honored to call Carl Smith a Brother of the Fraternal Order of Police.
The information on this page was accurate and current at the time the Member of the Year Award was bestowed upon this member.