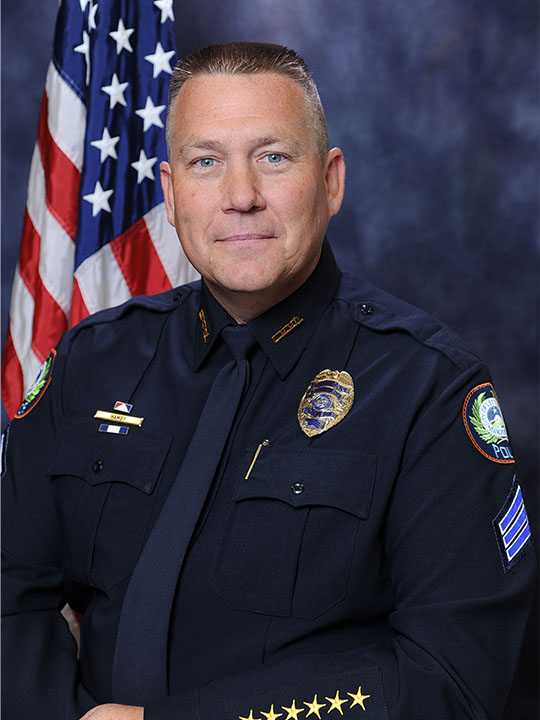 Arkansas State Lodge President Allen Hamby Jr. was awarded the Jack Dudek Member of the Year Award at the National Board Meeting held in Minneapolis, MN, September 9-11, 2010.
A 25-year active duty officer, Hamby is a sergeant in the Little Rock Police Department, serving over the SWAT and Vice Squad units. In spite of a busy job and an active family life with his wife and two sons, Hamby is also a 25-year member of the FOP, serving in a variety of positions on the local, state and national levels, and most recently serving as the Arkansas State FOP President.
The nomination of Hamby as Member of the Year stems from his active involvement in a number of service projects in Arkansas, not the least of which is the Toys for Tots campaign.
Since taking on leadership of the Toys for Tots program in Little Rock, Hamby has found numerous ways to promote the program's mission and to bring more people on board to help raise funds. Since Hamby has taken this on, FOP contributions to Toys for Tots has increased from $5,000 to $30,000 annually.
Beyond collecting money, however, Hamby works hard year-round to keep Toys for Tots in the public eye, and as the holidays approach he makes appearances on radio to talk about the program and to encourage everyone to donate. The goal is to make sure there is no child in Arkansas who does not receive a Christmas gift.
Hamby has also been tireless in his recruitment efforts for the FOP, and membership has grown during his watch.
Congratulations to Allen Hamby for this well-deserved honor!
The information on this page was accurate and current at the time the Member of the Year Award was bestowed upon this member.