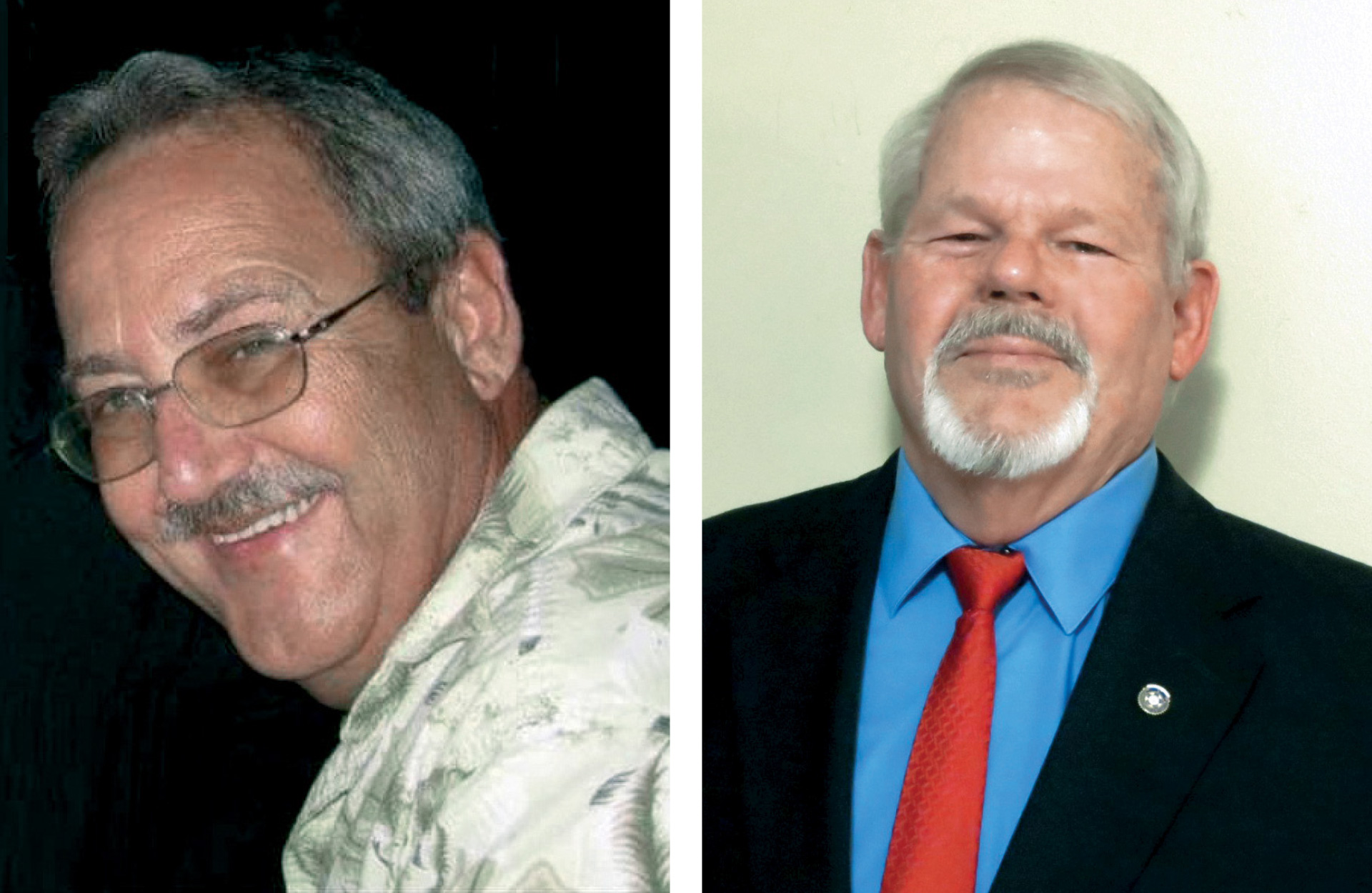 The destructive forces of Hurricane Katrina left more than devastation in their wake—they presented unprecedented opportunity to make a difference. Johnny Frederic of Louisiana and Wilbur Chamberlin of Mississippi stood out against a backdrop of a crisis spawned by Mother Nature and served their members unselfishly. For their efforts, the two men were honored at the National Board Meeting in Salt Lake City as corecipients of the coveted Jack Dudek Member of the Year Award for their unique contributions during this most challenging of times.
Johnny Frederic has spent his adult life serving in positions where he could help others. At the age of 18 he joined the Louisiana National Guard. In 1976, he began his law enforcement career in the Gonzales Police Department. During his 28 years in law enforcement, he became a well-decorated and highly respected officer earning a reputation for exercising sound judgment, measured compassion, and quiet patience dealing with young recruits.
As a member of local FOP Lodge #16 (Jambalaya) in Gonzales, Johnny has served several terms as president and has also represented his lodge as a state trustee. Presently, he serves as Chairman of the Louisiana State Lodge's expansion committee, as well as on the national expansion committee.
Upon retirement from the Gonzales Police Department, Johnny began working full-time for the Louisiana Fraternal Order of Police. He has helped promote unprecedented growth, increased member benefits, and raised significant awareness on stability issues facing the law enforcement community in Louisiana. But it was last year's Katrina disaster that allowed Johnny Frederic to step up and demonstrate his leadership.
Tens of thousands of people were stranded on rooftops trying to escape the rising flood. Looting and lawlessness was rampant. The law enforcement community was cut off from much needed resources leaving many front line officers isolated without the means to acquire vital supplies. Johnny led a team making daily missions into the worst impacted areas as part of a supply and resource line he helped coordinate. Each morning, for over a month, he would deliver ammunition, food, clothing, personal hygiene products, and other needed items to officers in the field. Each evening, Johnny would trek to Baton Rouge to purchase thousands of dollars of supplies to be delivered once again the next day.
Through dedication, selflessness, and courage, Johnny Frederic serves as a fine example of how the law enforcement community takes care of their own. His dedication, commitment, and creativity truly made a difference in the lives of so many in desperate need during a desperate time.
Though media attention has been focused on the devastation wrought in the state of Louisiana and the city of New Orleans, the Mississippi Gulf Coast was struck as—if not more—severely. Rising to the challenge was Wilbur Chamberlin. His efforts, like Johnny Frederic's, helped turn a bad situation into an opportunity to serve others. Though his own residence suffered intense damage, forcing Wilbur and his family to take temporary residence at the local FOP office in Laurel, MS, he immediately put the needs of others ahead of his own. Wilbur set up and coordinated the delivery and distribution of tens of thousands of dollars of much needed supplies. He was assisted by other FOP members as well as his 11-year-old son, Jordan.
Wilbur Chamberlin is a member of local lodge #2 in Laurel. He served for 24 years with the Laurel Police Department, retiring in 2004 at the rank of Captain. A former Jones County sheriff's deputy, Wilbur currently serves as the Crime Stoppers Coordinator for Jones County. He is also a certified police instructor and as the Training Director at Laurel Police Department, Wilbur operated a mini academy preparing new recruits for the state law enforcement training academy.
Though many fine FOP members performed outstanding service this past year, none stood out as prominently as did Johnny Frederic and Wilbur Chamberlin.
Gentlemen, your fellow members salute you.
The information on this page was accurate and current at the time the Member of the Year Award was bestowed upon these members.