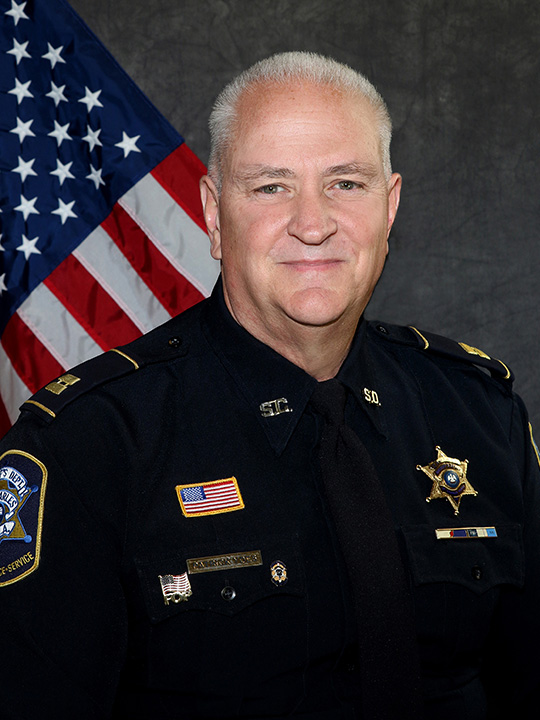 During the Fall National Board Meeting in Oklahoma City, OK, Patrick Yoes was awarded the Jack Dudek Member of the Year award. He was nominated by Willie Patin, Louisiana State President, on behalf of the Louisiana State Executive Board.
Patrick joined the St. Charles Parish Sheriffs in 1984 and the FOP the same year. Although Patrick has only been a member of the FOP for 16 years, his dedication and service in this short time have been the most exemplary of any member. His untiring efforts have put the FOP in Louisiana back at the forefront. He has taken on the challenge of getting involved, helping out, giving ideas, and making things happen to a new level in the FOP.
Patrick has been president of the St. Charles Parish Lodge #15 for the past three terms and serves as the State Lodge 1st Vice President. He has been essential to the progress of the FOP in the state of Louisiana for many reasons. Patrick introduced a new method for production of the Louisiana State Journal and is now Chairman of the Louisiana Journal Committee. He has been a very successful recruiting and informational outlet for FOP activities and played an intricate part in securing five additional lodges in the state. Patrick is Chairman of many other State Lodge Committees and also serves as Chairman of the National Community Services Committee.
In addition to these positions above, Patrick represents the state of Louisiana at FOP functions on the local, state, and national level. He is an outstanding representative for Louisiana, the Fraternal Order of Police and law enforcement as a whole. Louisiana is proud to have Patrick Yoes in their corner and are certain he will have an even brighter future in the FOP. We thank you for all of the time and service you have given to the Fraternal Order of Police and congratulations on this outstanding award!
The information on this page was accurate and current at the time the Member of the Year Award was bestowed upon this member.