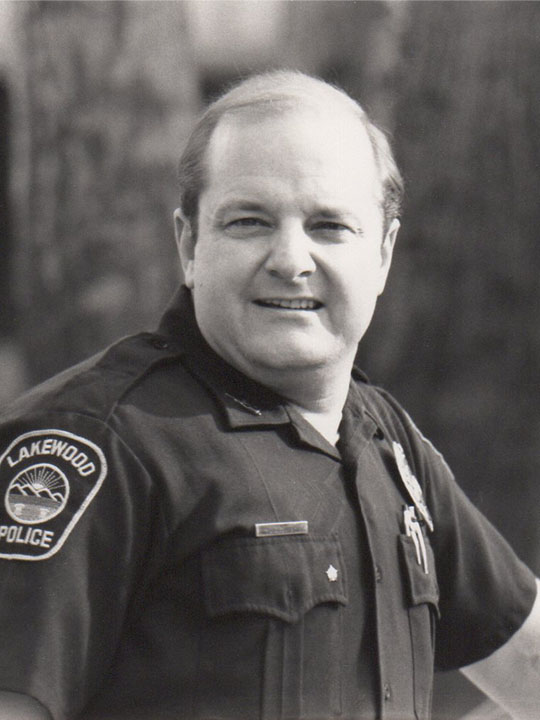 During the Fall National Board Meeting in Charlotte, NC, James E. Boomer was awarded the Member of the Year Award. He was nominated by his lodge.
Jim was appointed to the Lakewood, Ohio Police Department as a patrolman on November 3, 1968. He remained with Lakewood for 27 years, retiring on August 5, 1995. Jim has been a member of Western Cuyahoga Lodge #25 for 30 years.
During his career, here are a few thing he did to improve our profession and his community:
He was a member of the Lakewood Police Negotiating Committee.
He helped establish the Lakewood Police Department policy on FOP time.
He was instrumental in the formation of the original Critical Incident program in Cuyahoga County.
He became a resource for his fellow officers on retirement/pension information.
Jim received his Bachelor's Degree in Criminal Justice from Akron University while working full time as a police officer.
He founded the Blue and Gold Committee which is now the Ohio Labor Council.
He devoted his vacation time and off time to the business of the FOP.
He was local lodge president for three years, the longest time for any president in Lodge #25's history.
He was State Treasurer for 10 years (1985-1995) and retired from the position.
Jim spent many hours serving his community during his 27-year law enforcement career. His community involvement carried over into the FOP functions. Jim was involved in a program to provide free admission and transportation for disabled children and adults, needy children and orphans to Lodge sponsored functions such as circuses and variety shows—a program that our lodge continues to provide for the communities today.
Jim retired to Malvern, Ohio, and works with his community's security force of full time police officers to maintain 24-hour manning of the guard gates. He commutes to lodge monthly meetings, special meetings and functions to continue his dedicated service to his beloved Western Cuyahoga Lodge #25 and the Fraternal Order of Police.
Congratulations, Jim!
The information on this page was accurate and current at the time the Member of the Year Award was bestowed upon this member.