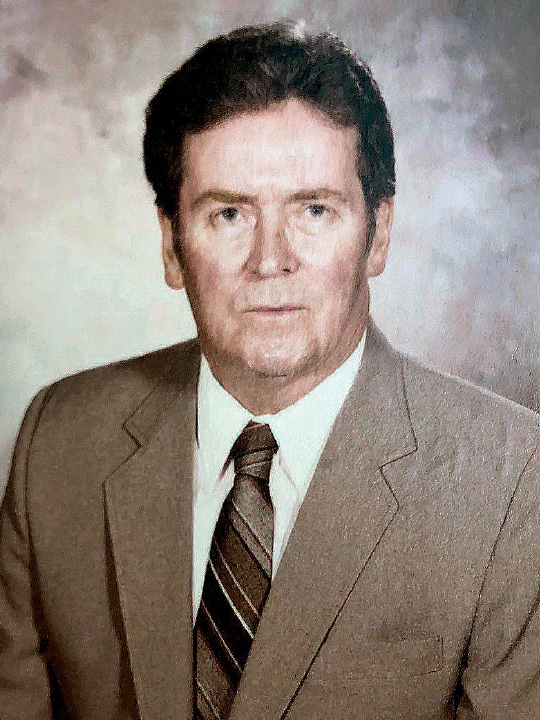 The "Dean" of the National Trustees Honored as 1997 Member of the Year
Orlando, Florida. On August 6, 1997 at the 53rd Biennial National Conference, Past President Leo Marchetti was met with a standing ovation as he announced that the recipient of the 1997 Member of the Year Award was none other than Robert E. Lampard, Sr. His son, Robert, Jr., appeared before the Conference to accept the award in his father's name.
Robert Emmett Lampard, Sr. died on June 3, 1997, at the age of 74, from a massive heart attack. He served 32 years on the National Board, making him the most tenured National Trustee and respectfully nicknamed the "Dean" of the National Trustees. He also served on Louisiana FOP's board of directors for 40 years and was a charter member of Crescent City Lodge #2. Friends fondly referred to him as the "big, red-faced Irishman." He was known in his home state of Louisiana as "Mr. FOP."
Lampard, a native New Orleanian, began his law enforcement career in 1944 when he entered the New Orleans Police Academy. He began his first day of duty in October of the same year. His career steadily climbed over the years with promotions to detective in 1957, sergeant in 1959, lieutenant in 1962 and finally captain in 1964. He retired from the New Orleans police force September 8, 1970. He was far from finished, though. He was appointed clerk of Orleans Parish's Traffic Court and was chief administrator of the entire violations bureau for 18 years.
In addition to his devotion to the law enforcement profession and the good of the Order, Lampard was very involved in several local civic organizations and never let his fellow FOP members or friends down.
As Member of the Year, Brother Lampard's name is added to a select list of great men of the law enforcement profession and the Fraternal Order of Police. His dedication to the FOP is an inspiration to us all. He was a brother to the end and his memory will live on in all who knew and loved him.
The information on this page was accurate and current at the time the Member of the Year Award was bestowed upon this member.