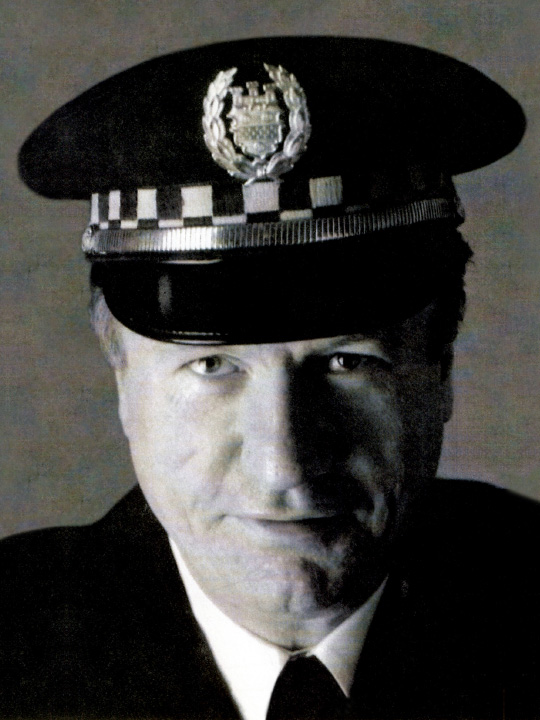 Patrick McNamara, of Fort Pitt Lodge #1, is the recipient of the 1996 Jack Dudek Member of the Year Award. Patrick earned this award by maintaining his lifetime goal: to go out of his way for his fellow man.
Pat fulfilled his goal by serving as President of Pittsburgh's Fort Pitt Lodge #1 from the spring of 1978 until his death in July of 1995.
Pat accomplished many things during his service to the FOP. He worked on the Easter Seals fund raising, secured stable blood bank participation and worked with the FOP Auxiliary. He also acquired many benefits for the membership. Pat also served on a national level by serving on the National By-Laws Committee and helping with the Police Memorial Week. Pat also assisted the State President and served as FOP host for our 75th anniversary, held in Pittsburgh.
Pat received many awards during his service to the Fraternal Order of Police and his community. He received enough Civic awards to fill an entire wall in his home. Some of these include Man of the Year, Labor Leader awards, Dedication to Law Enforcement Award and Protector of Police Officers' Rights awards.
Pat McNamara served his community in many other ways outside the FOP. As a youth, Pat served his fellow man. He sold newspapers near a School for the Blind and the Blind shop. During his work, he always stopped to help the blind people near his work. Pat served two years in the Air Force, he was a basketball coach for his high school and he completed his years of community service by being a Pittsburgh policeman for 29 years.
Pat McNamara is certainly deserving of the Jack Dudek Member of the Year Award because of his dedication and service to his community, his department and the Fraternal Order of Police on a local, state and national level.
The information on this page was accurate and current at the time the Member of the Year Award was bestowed upon this member.