---
Who Will Rescue Our First Responders with PTSD911 Director Conrad Weaver

Episode #48 | 19 April 2023
---
It's no secret that being police officer is a difficult and stressful job. Some studies suggest that officers experience more traumatic events in 6 months than most people experience in a lifetime. Law enforcement and other public safety officers face a 25.6 times higher risk of developing acute stress disorder, PTSD, and other mental health conditions than those in other professions. Sadly, more officers die of suicides every year than are killed by gunfire.
On this episode of the Blue View Podcast, National FOP President Patrick Yoes sits down with Conrad Weaver, an award-winning movie producer who produced the documentary film PTSD 911. The film, which premiered this past November, examines the lives of various first responders and shows the kinds of traumatic events that they experience.
---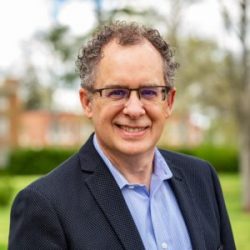 About Conrad Weaver

Conrad Weaver is an Award-winning producer and President and owner of Conjostudios, LLC, a video production company based in Emmitsburg, Maryland. Conrad received a Mid-America Regional EMMY® Award for his 2014 documentary feature, the Great American Wheat Harvest (2014). His second feature length documentary film, Thirsty Land (2016) was completed in early 2016 and is currently available on Amazon Prime. The award-winning documentary, Heroin's Grip (2018) is Conrad's third feature length documentary.
Conrad has produced and directed a number of short documentary films, including "The Bluebirds of Antietam" which recently won a Silver TELLY Award and a Bronze TELLY Award for cinematography. In addition to winning a regional EMMY Award, Conrad's films have received awards from Television and Internet Video Association (TIVA-DC), The National Association of Agriculture Broadcasters (NAMA), and a variety of film festival awards. Conrad is a seasoned pro known for his compelling cinematography and a passion for telling stories that matter. "Telling stories that matter is so much more fulfilling than stories that only entertain. My responsibility in the world, is to leave it a better place than when I arrived. If the films I produce can play a role in that, then I've been successful."
Conrad is a member of the International Documentary Association, The Television and Internet Video Association (TIVA-DC), The Documentary Producer's Alliance, and the D-Word, In the past he's served on the board of directors for the Emmitsburg Business and Professional Association and currently serves on the Citizen's Advisory Committee for the town of Emmitsburg, MD. He recently volunteered as the Global Outreach Country Coordinator for Ukraine for his church in Maryland. In his spare time Weaver enjoys going on adventures with his wife, Jodi, and he loves photography, skiing, sailing, and traveling.
About PTSD911

PTSD911 is a documentary film about real people: normal, average human beings who have chosen to work in professions that require above average heroism, fortitude, and resolve. These men and women have jobs that require a willingness to face things that most of us can't even imagine, yet maintain a high level of dignity and professionalism. First responders in fact repeatedly see and experience things that most of us will never see, causing compound issues related to post-traumatic stress injuries and disorders.
---
Law enforcement officers have one of the toughest and most dangerous jobs in the United States. The brave men and women of law enforcement are charged with the enormous responsibility of keeping our streets and neighborhoods safe.
Be sure to tune in to Blue View, a weekly podcast presented by the National Fraternal Order of Police, to hear from law enforcement experts, elected officials, and other notable leaders to gain insight into the issues and current events surrounding the law enforcement community. Each episode will leave you with a better understanding of what law enforcement officers face daily. Together, we can rebuild the trust between police officers and the communities they serve.