How to Heal a Divided Community with Reverend Markel Hutchins
Episode #28 | 25 August 2022
---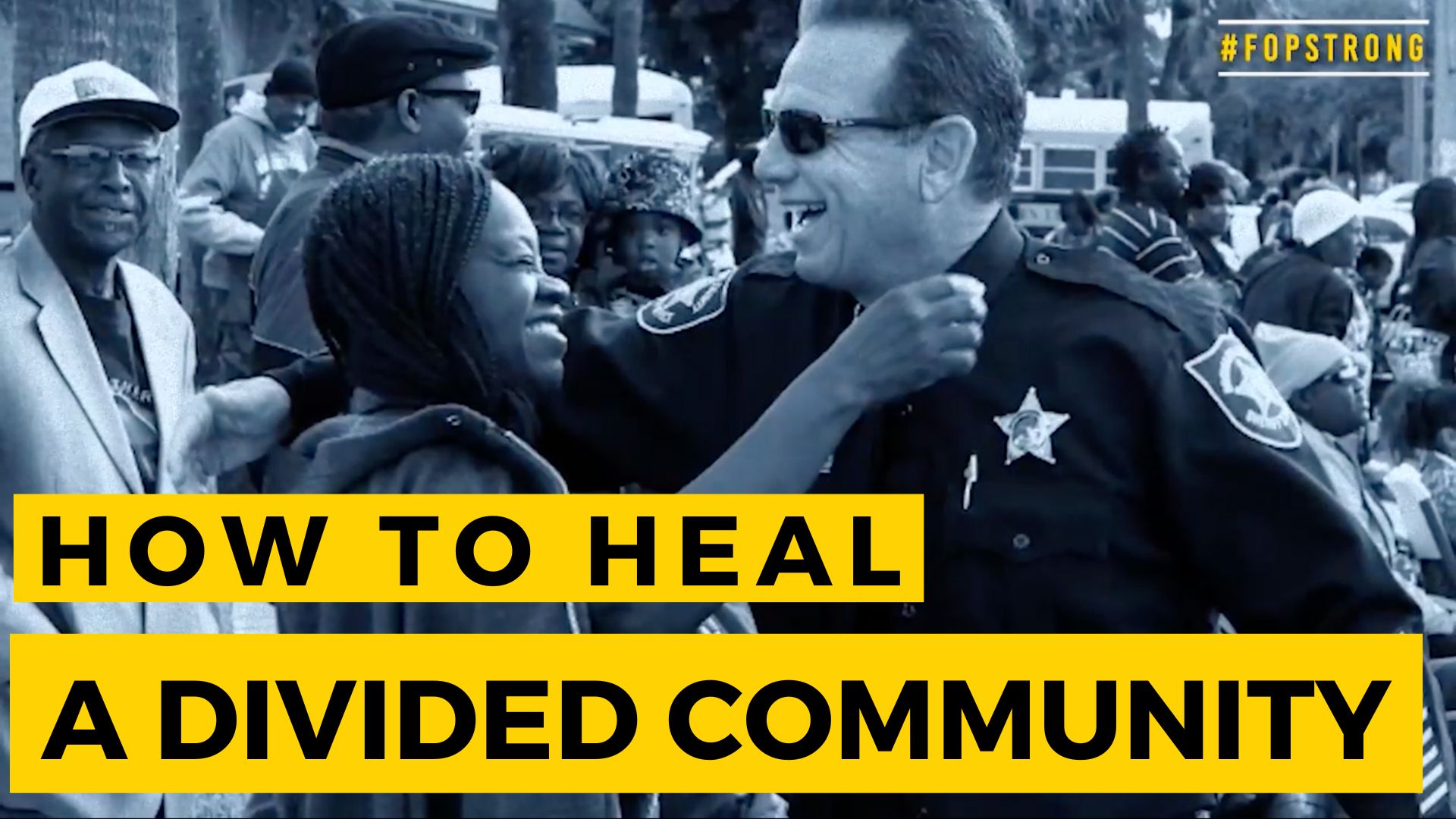 WATCH EPISODE LISTEN TO EPISODE SUBSCRIBE TO PODCAST
---
Community engagement is a guiding principle that seeks to develop strong ties and relationships in a community between law enforcement and the people they have sworn to protect.
On this episode of the Blue View, National FOP President Patrick Yoes sits down with Reverend Markel Hutchins, a long-time activist, human and civil rights leader, professional speaker, and a friend to the FOP.
Reverend Hutchins has led numerous movements on behalf of humanitarian causes over the course of a two-decade career. He has earned a reputation as an advocate for fairness and equality. Reverend Hutchins is one of the senior leaders behind the Faith & Blue initiative.
Pat and Markel discuss the importance of developing strong ties between communities and law enforcement, while also highlighting some of the projects that the Faith & Blue initiative has been working on with the FOP.
---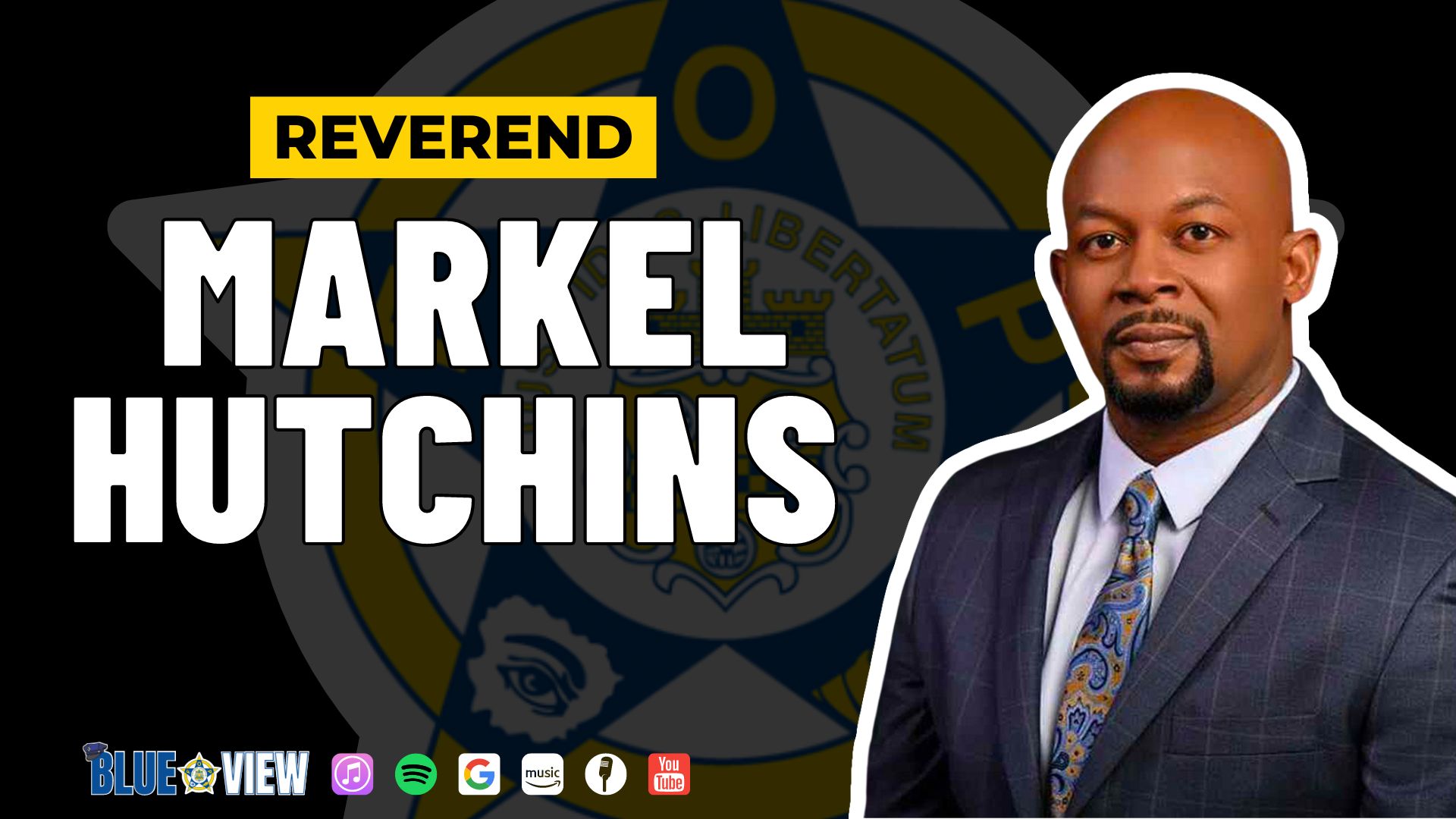 WATCH EPISODE LISTEN TO EPISODE SUBSCRIBE TO PODCAST
---

Reverend Markel Hutchins
Reverend Markel Hutchins is the visionary behind MovementForward, Incorporated and the One Congregation One Precinct (OneCOP) initiative. A renowned activist, professional speaker, businessman, and social entrepreneur, he has led countless humanitarian causes over the past two decades. Heeding Rev. Dr. Martin Luther King, Jr.'s call to "make a career of humanity," Hutchins has earned a national reputation advocating fairness and equality. Often a "voice for the voiceless," he has held senior leadership positions in numerous organizations and is among the nation's leading voices on an array of issues including human and civil rights, national politics, social justice, peace, and other matters of public interest.
---
Faith & Blue
Faith & Blue was launched to facilitate safer, stronger, more just and unified communities by directly enabling local partnerships among law enforcement professionals, residents, businesses and community groups through the connections of local faith-based organizations.
The Fraternal Order of Police is incredibly proud to partner with the National Faith & Blue for the 2022 #FaithAndBlue Weekend. From October 7-10, in communities across the country, there will be events taking place aimed at bringing law enforcement and residents together. Faith & Blue Weekend facilitates safer and stronger communities by engaging law enforcement officers and local residents through the connections of faith-based organizations.
At the heart of this initiative is the reinforcement of connections between law enforcement professionals and the communities they serve through the reach of houses of worship. There is no resource that can match the depth of the faith community in facilitating productive engagement with law enforcement, which is needed now more than ever. These connections are built through activities that are held in neighborhoods of every kind across the united states, jointly hosted by houses of worship and local law enforcement entities.
---