ATF Deputy Director Marvin Richardson on Gun Violence and Ballistic Evidence
Episode #24 | 26 July 2022
---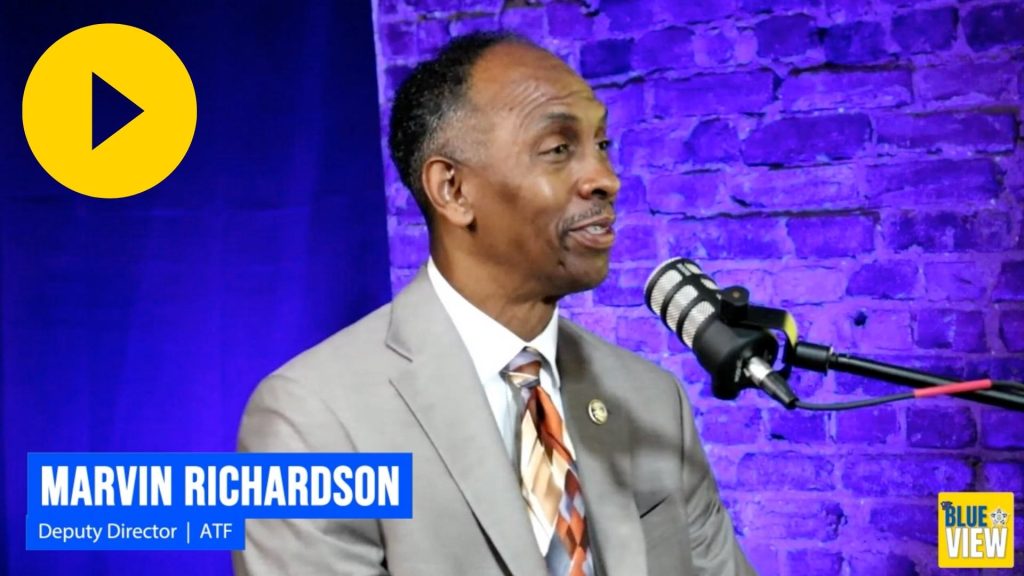 ---
From helping secure our border to apprehending a dangerous fugitive across state lines, the partnerships between Federal law enforcement and their State and local counterparts are critical to keeping the nation and its citizens safe.
On this episode of the Blue View, National FOP President Patrick Yoes sits down with ATF Deputy Director Marvin Richardson, who has been the highest-ranking official at ATF for the past few years. As Acting Director, Deputy Director Richardson led more than 5,000 employees and oversaw a budget of over $1 billion. The ATF's responsibilities include the investigation and prevention of Federal offenses involving the unlawful use, manufacture, and possession of firearms and explosives; acts of arson and bombings; and illegal trafficking of alcohol and tobacco products.
Having worked at the ATF for over 30 years, Deputy Director Richardson is a strong advocate for our brothers and sisters at the ATF and throughout our federal family. He understands the challenges of our profession and is here today to discuss the work of the ATF and the important ways that the agency supports our state and local law enforcement.
---

---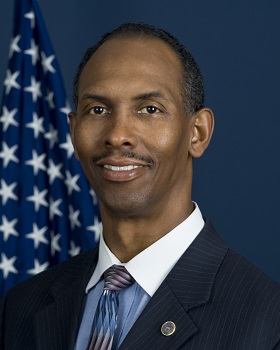 Marvin G. Richardson was appointed as Deputy Director of the Bureau of Alcohol, Tobacco, Firearms and Explosives on June 4, 2021. He previously served as the Associate Deputy Director and Chief Operating Officer from October 2019 to June 2021.
Mr. Richardson served as the Assistant Director, Enforcement Programs and Services (EPS), from December 3, 2014 until October 29, 2019, where he had ATF-wide responsibility for the development and delivery of programmatic policy, regulatory guidance, and technical support regarding firearms and explosives, and alcohol and tobacco diversion activities. In addition, he served as the Deputy Assistant Director, EPS, from 2012-2014.
Mr. Richardson's career with ATF spans more than 30 years, and includes service as the Special Agent in Charge of the Denver Field Division; Chair of the ATF Professional Review Board; Chief, National Center for Explosives Training and Research (NCETR); and as the Assistant Special Agent in Charge of the Phoenix Field Division. He has worked in law enforcement more than 32 years, including 5 years as a police officer at the University of North Texas Police Department, Denton, Texas, where he rose to the rank of Lieutenant before leaving the department to join ATF. Mr. Richardson began his career with ATF in 1989 as a Special Agent in the Dallas Field Division.
Mr. Richardson is the recipient of numerous Special Act Awards for outstanding service such as the Treasury Department's Hostile Action Medal for service during the 1993 Branch Davidian conflict in Waco, Texas; and ATF's Supervisory Employee of the Year Award in 2010 for outstanding leadership contributions.
Mr. Richardson holds a master's degree in human relations and business from Amberton University, and a bachelor's degree in business administration from the University of North Texas. In addition, he is a graduate of the FBI National Academy (Class # 226). He is married with six children.
---