Former DEA Acting Administrator Tim Shea on Rogue Prosecutors and the Rise in Crime
Episode #22 | 14 July 2022
---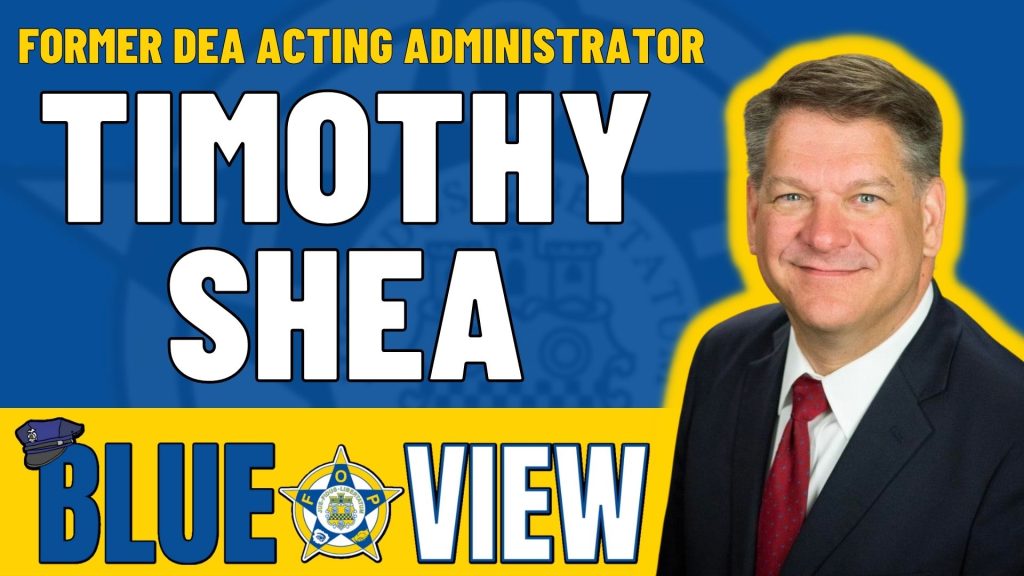 ---
For the past several years, the FOP has been sounding the alarm about the nationwide surge in crime. All across the country, our communities are seeing the real-life, and often deadly, consequences of rogue prosecutors failing to hold violent, repeat criminals accountable.
When rogue prosecutors like George Gascon in Los Angeles, Kim Foxx in Chicago, and Larry Krasner in Philadelphia choose to hand out slaps on the wrist to serious offenders, criminals become emboldened. They commit acts of violence knowing that they will not face significant consequences for their actions. Law-abiding citizens should have no patience for public officials who undermine the work of law enforcement agencies, especially when crime and violence are impacting so many people.
Prosecutors in too many jurisdictions are abusing their authority by imposing a social agenda instead of enforcing the law. Across the country, leaders with the Fraternal Order of Police are fighting back against these rogue prosecutors and activist judges because Americans should not have to live in fear.
On this episode of the Blue View, National FOP President Patrick Yoes sits down with Tim Shea, former Acting Administrator of the DEA. Prior to serving at the DEA, Tim served as U.S. Attorney for the District of Columbia during the Trump administration. In that capacity, he led the largest U.S. Attorney's Office in the country—responsible for the prosecution of both federal and local crimes in the District of Columbia.
---

---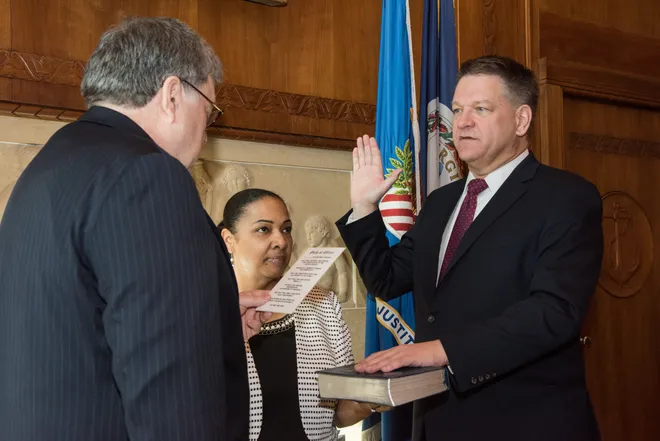 In May 2020, Attorney General William P. Barr announced the appointment of Timothy J. Shea as Acting Administrator of the Drug Enforcement Administration. Shea served in this capacity until January 2021.
Prior to his time at the DEA, Shea served as Interim U.S. Attorney for the District of Columbia. In that capacity, he led the largest U.S. Attorney's Office in the country—responsible for the prosecution of both federal and local crimes in the District of Columbia. He also served on the Attorney General's Advisory Committee.
Shea served as Associate Deputy Attorney General from 1990 to 1992 and as Counselor to the Attorney General since 2019. In both roles, he advised the Attorney General on law enforcement operations, criminal justice policy, and management issues affecting the Department. He spearheaded the Department's Operation Relentless Pursuit, a crackdown targeting violent crime in seven U.S. cities.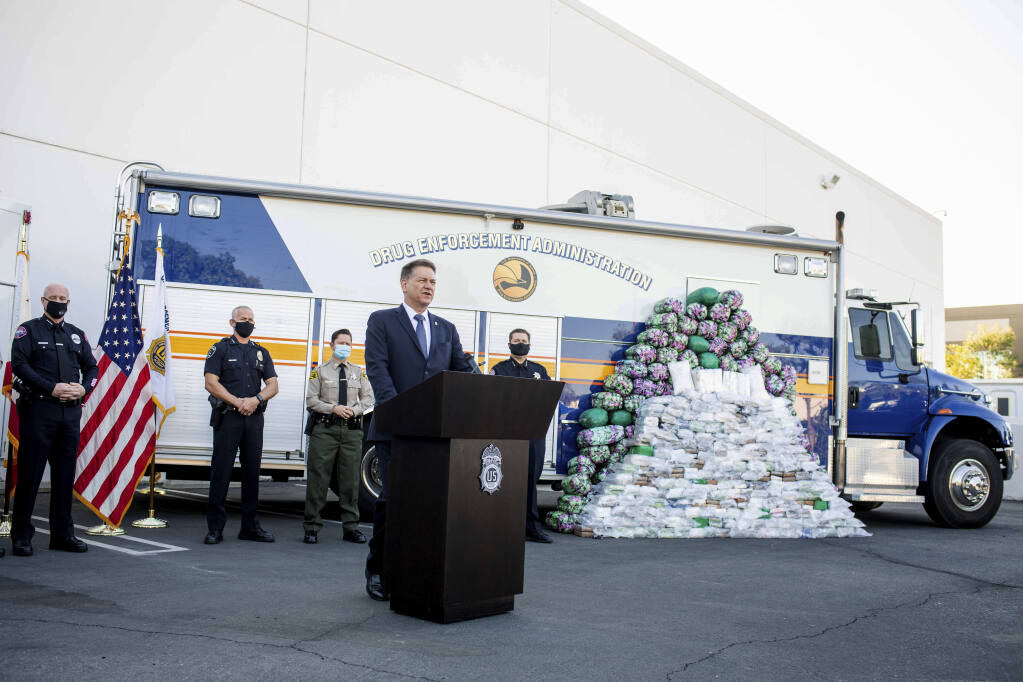 From 1992 to 1997, Shea served as an Assistant U.S. Attorney in the Eastern District of Virginia where he prosecuted federal criminal cases, including drug trafficking, violent crimes, fraud, perjury and obstruction of justice investigations, federal tax fraud and evasion, civil rights matters, and public corruption cases. He headed the task force responsible for investigating and prosecuting crimes at the District of Columbia correctional facilities at Lorton, Va., supervising assistant U.S. attorneys and D.C. government attorneys.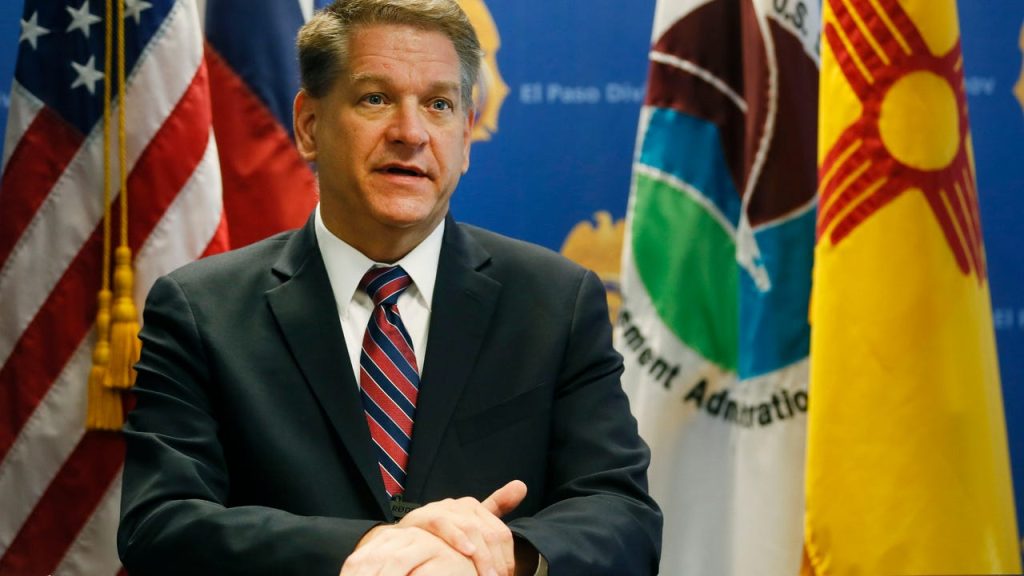 In state government, Shea served as the Chief of the Public Protection Bureau in the Massachusetts Attorney General's Office where he managed several divisions staffed by attorneys and investigators. In that position, he was responsible for the enforcement of state law related to consumer protection, civil rights, antitrust, regulated industries, insurance rate setting, telecommunications, energy, environment, public charities, and elder protection. Shea also served in Congressional roles, including as Chief Counsel and Staff Director of the U.S. Senate Permanent Subcommittee on Investigations and on the U.S. House Appropriations Committee professional staff under Ranking Member Silvio O. Conte. Tim Shea also spent time in private practice at an international law firm.
Shea earned his J.D. degree magna cum laude in 1991 from the Georgetown University Law Center where he was elected to the Order of the Coif. He was also a senior staff member of the America Criminal Law Review. He received his B.A. degree magna cum laude from Boston College in 1982 where he received the Kenealy Award for Academic Excellence.
---