America's Crime Crisis
Featuring Joe Gamaldi
Episode #17 | 9 June 2022 | Watch | Listen | Subscribe
---
---
All across the country, our communities are seeing the real-life consequences of unchecked crime. After 9 people were shot at a mall in South Carolina, police arrested a 22-year-old suspect, but he was quickly released after he paid 10% of a $25,000 bond. In Los Angeles, a gang member was thrilled to learn that District Attorney George Gascon was downgrading his murder charges. The convicted killer, who was originally facing life without parole, praised Gascon and vowed to get his name tatted on his face.
There's been a lot of people recently talking about the revolving-door criminal justice system and the deadly policies of rogue prosecutors. What they are saying now, the Fraternal Order of Police was saying nearly 800 days ago. In December of 2019, FOP leaders from across the country met at the White House to sound the alarm of a looming crime crisis in America. One caused by rogue prosecutors, activist judges, and radical policies like bail reform.
On this episode of the Blue View, National FOP President Patrick Yoes sits down with National FOP Vice President Joe Gamaldi to discuss the crime crisis, rogue prosecutors, and the current state of policing in America.
---

---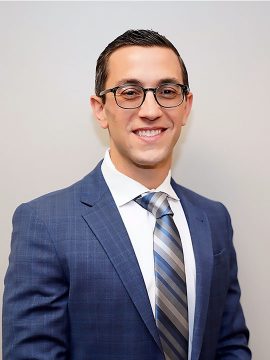 FOP National Vice President Joe Gamaldi was born and raised on Long Island, NY. Following high school he attended the University of Hartford, where he earned a degree in Criminal Justice, with minors in Political Science and Sociology. After graduation, Joe was hired by the NYPD in 2005 where he worked as an officer for approximately three years. He then transferred to the Houston Police Department in 2008, where he is currently an active Sergeant.
Shortly after graduation from the academy, he completed his Master's Degree from Long Island University in Homeland Security Management. Joe then went on to serve as a Board Member of the Houston Police Officers' Union (HPOU) FOP Lodge 110 before being elected the Second Vice President, serving in that capacity for five years before being elected President of the Houston Police Officers' Union, where he served for three years. Joe was elected National Vice President of the Fraternal Order of Police in August of 2019 in New Orleans.
You can follow Joe on Twitter @joegamaldi
---
Law enforcement officers have one of the toughest and most dangerous jobs in the United States. The brave men and women of law enforcement are charged with the enormous responsibility of keeping our streets and neighborhoods safe.
Be sure to tune in to Blue View, a weekly podcast presented by the National Fraternal Order of Police, to hear from law enforcement experts, elected officials, and other notable leaders to gain insight into the issues and current events surrounding the law enforcement community. Each episode will leave you with a better understanding of what law enforcement officers face daily. Together, we can rebuild the trust between police officers and the communities they serve.
---