Charm City Crime Crisis
Featuring Clyde Boatwright + Mike Mancuso
Episode #8 | 5 April 2022 | Watch | Listen | Subscribe
---

---
When On December 16th of last year—in a city that has been ravaged by crime and with a police department that is short upwards of 400 officers—Baltimore City Police Officer Keona Holley was gunned down as she sat in her patrol car. Seven days after two men approached from behind and opened fire on Officer Holley, the 39-year-old officer, who had been on the job for just two years, died just 2 days before Christmas.
So far this year, there have been two officers shot in Maryland, a state where countless elected officials continue to demonize the brave men and women of law enforcement.
On this episode of the Blue View, National FOP President Patrick Yoes sits down with Clyde Boatwright, President of the Maryland State Fraternal Order of Police, and Mike Mancuso, President of the Baltimore City FOP Lodge 3.
---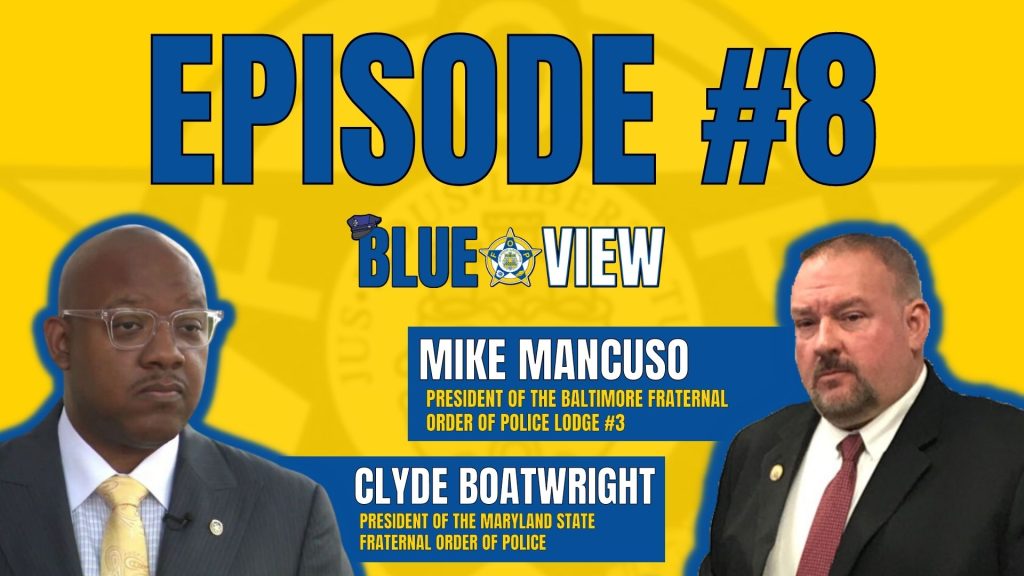 ---
---
Law enforcement officers have one of the toughest and most dangerous jobs in the United States. The brave men and women of law enforcement are charged with the enormous responsibility of keeping our streets and neighborhoods safe.
Be sure to tune in to Blue View, a weekly podcast presented by the National Fraternal Order of Police, to hear from law enforcement experts, elected officials, and other notable leaders to gain insight into the issues and current events surrounding the law enforcement community. Each episode will leave you with a better understanding of what law enforcement officers face daily. Together, we can rebuild the trust between police officers and the communities they serve.
---