Welcome, FOP Members!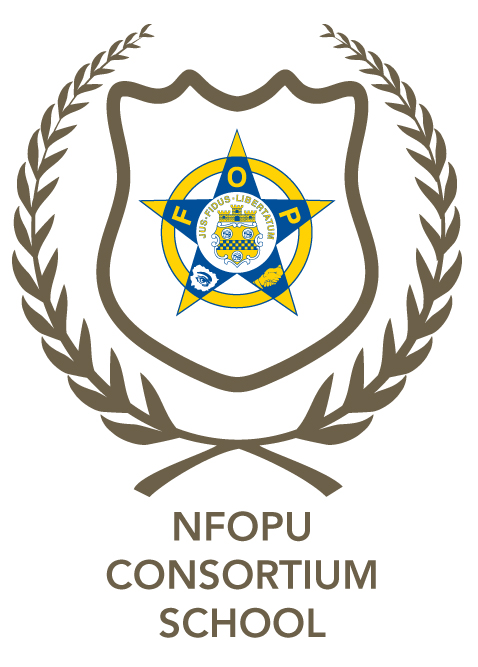 Founded in 1857, Upper Iowa University is a private, nonprofit corporation providing undergraduate and graduate degree programs in the classroom, online and via self-paced learning (both web and mail) to an average of about 5,000 students annually. UIU's residential campus is located in Fayette, Iowa. We also have 21 education locations across the United States (Arizona, Illinois, Iowa, Kansas, Louisiana, Oklahoma, Texas, Wisconsin), as well as a location in Hong Kong. UIU is a recognized innovator in offering accredited, flexible, quality programs online since 1999 and through distance learning since 1973. With a focus on developing leaders and lifelong learners, UIU provides dual enrollment programs for high school students as well as continuing education and professional development opportunities for learners of any age. Upper Iowa University is accredited by the Higher Learning Commission (HLC).
Upper Iowa University
605 Washington St. | P.O. Box 1857
Fayette, IA 52142
(800) 553-4150
www.uiu.edu/fop
Two distance learning programs: Online and Self-Paced
Sites in seven states: Iowa, Wisconsin, Illinois, Kansas, Oklahoma, Louisiana, and Arizona
You come out the winner at UIU.
We have a wide variety of educational opportunities tailored to fit the dynamics of your lifestyle. Our flexible programs help you get an education without giving up your lifestyle, career or family commitments. You have the option to work in one program exclusively or to complete your degree using a combination of our different types of delivery methods; the classroom, online and self-paced delivery options are interchangeable.
Quality Faculty
Our faculty members are qualified by both academic achievement and career experience in their disciplines to assure learners a balance of theory and practical application.
Nationally regarded distance learning programs
At UIU, you may attend class anytime during the day that fits your schedule. Both of our distance learning programs welcome learners from any state and do not require on-site residency.
Online Program offers asynchronous courses so that you can attend class anytime during the day that fits your schedule. You will actively and substantively participate in discussions on course topics that enhance your learning. The Online Program offers six eight-week terms each year so that you never need to wait more than two months to start classes. No on-campus residency is required for our distance learning programs.
Self-Paced Degree Program started in 1973 and was one of the first of its kind in the nation. The program, offered in both paper and web-based formats, is specifically designed to make learning as flexible as possible. Using texts, study guides, and other course materials, you will learn by completing specific lessons and assignments. Depending on the format of the course, coursework and communication are delivered via the web-based classroom, mail or email, and you work at your own pace with your instructors.
Academics
A number of degrees are available completely through our distance learning program. Choose to pursue your associate, bachelor, or master degree. In addition to our undergraduate programs, we also offer the Master of Business Administration (MBA), Master of Education (MEd), Master of Public Administration (MPA), Master of Science in Counseling (MSC), and the Master of Sport Administration (MSA) completely online. Find out more about our majors, emphasis areas, and available learning experiences at https://uiu.edu/academics/program-finder.
Nationwide learning centers
Our convenient off-campus center locations are perfect for those who work full-time, part-time or just looking for degree programs in their communities. Classes are held during evenings and weekends in accelerated eight week terms to accommodate busy schedules. Hybrid classes are also available. Click here for a complete list of center locations.
Receive UIU college credit for your police training
Learners who have successfully completed law enforcement training may submit documentation to Upper Iowa University for evaluation. The documentation will be evaluated for credit and applied to the UIU transcript. Consult a UIU academic advisor for further information. A maximum of 30 semester credits can be earned through a combination of portfolio and law enforcement credits. There is a one-time evaluation fee of $200 paid at the time of submission.
UIU offers a generous transfer credit policy allowing you to apply previous education, experiential learning, and military credit. Learners who choose UIU can transfer up to 45 semester credits towards an Associates degree and up to 90 semester credits towards a Bachelor's degree.
Tuition discount
FOP Members receive a discount on the current tuition rate at UIU.
To discuss your next step toward earning your degree with Upper Iowa University, contact us at: (800) 553-4150 or info@uiu.edu.
Follow us on Twitter: @UIUDistanceEd
"Like" us on Facebook: facebook.com/upperiowauniversity