Earn Your Criminal Justice Management or Emergency Services Management Degree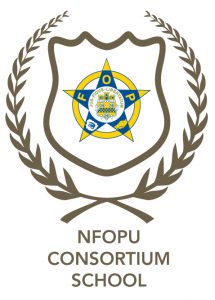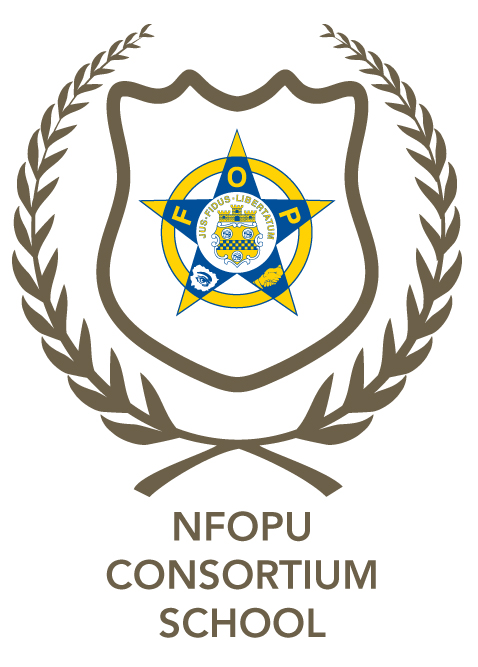 Union Institute & University offers several undergraduate and graduate programs designed to offer criminal justice professionals the opportunity to pursue their educational goals and advance their careers—all while continuing their work in the field.
The Union Difference:
100% online – earn your degree anywhere, anytime.
Attend part- or full-time.
Financing/FAFSA – Deferred payment options available.
Dedicated success coaches to assist you and help you succeed.
Regionally accredited by the Higher Learning Commission.
Enrollment terms throughout the year – with classes in eight week sessions.
No tuition increases for 2020-21.
It's always FREE to apply.
SAT/ACT and GRE/GMAT scores are not required.
FREE transcript review – you could transfer up to 90 credits for our undergraduate programs.
FOP Members – enroll today and save $3,000.
Undergraduate Programs
You could finish your bachelor's degree in Criminal Justice Management or Emergency Services Management in one year or less. Transfer up to 90 credit hours when you use your experience, past education and training.
Over the years, Union's faculty have evaluated several of the nation#39;s largest law enforcement academies for credit awards. California POST, the Florida Department of Law Enforcement training, Ohio OPOTA, Kentucky Justice Cabinet approved training and Washington State law enforcement police academy training are just a few of the 40+ states with basic training evaluated for credit awards. After you apply, we will do a FREE transcript review to see how many credit hours you can transfer towards earning your degree.
Available Bachelor Degrees:
Criminal Justice Management – Union Institute & University's major in Criminal Justice Management is your path to a rewarding career in law enforcement. Our flexible online degree program is specifically designed to prepare you to move up the ranks into supervisory, management and executive positions within the criminal justice system. It is led and taught by experts who know the field, not only because they've studied it, but because they've experienced it firsthand—as line employees, support personnel, supervisors, managers and executives. Union encourages you to bring your own real-world experience in the field to our online criminal justice community.
Emergency Services Management – Union Institute & University's major in Emergency Services Management helps prepare you to effectively handle a variety of dangerous situations, with a focus on emergency and disaster management, homeland security and critical incident management. We know our first-responders play a vital role in diffusing potentially harmful and hazardous situations; that's why we train you to respond appropriately within federal, state and local organizations and agencies before, during and after emergencies or disasters strike.
Graduate Programs
Do you already have your bachelor's degree from a regionally-accredited university? Then, a master's degree is a great way to expand your knowledge, deepen your leadership skills and move forward in your career.
Available Master's Degrees:
Master of Business Administration (MBA) – The Master of Business Administration program is a great way to deepen your knowledge of business and advance your career. It's a highly sought after degree and can be completed in as little as 12 months with no residency. Along with acquiring a deeper understanding of business and leadership practices across a variety of functions, you will have the opportunity to work on real-world case studies and set up one-on-one coaching sessions with faculty. These sessions and other opportunities are geared toward providing new insights that you can begin applying immediately to your work and professional interests.
Master of Science in Organizational Leadership – Our Master of Science in Organizational Leadership program creates a vibrant learning community based on the flexibility needed for today's working adults. Students have the benefit of individual coaching sessions with faculty. These one-on-one meetings enable students to address personal programmatic or real-world work-related issues, advancing their professional development. Union also allows you to adapt our course projects to your interests in the professional field to develop the personal leadership style that best fits you. This program can be completed in one year and doesn't require a residency.
FOP Member Scholarships
Union recognizes the contributions of current FOP members by offering a $3,000 tuition scholarship for undergraduate studies. There may be other tuition savings opportunities or scholarships for graduate students. All Union alumni receive a $1,000 alumni scholarship when they return to Union for another degree or certificate. Talk to one of our success coaches for additional information.
Faculty
In the Criminal Justice Management program, the faculty is mostly comprised of experienced criminal justice professionals from across the country. The faculty of all Union Institute & University's programs are dedicated, knowledgeable and caring professional men and women who strive to provide every learner with a positive and successful learning experience.
Apply Today
It's FREE to apply. Union Institute & University also doesn't require test scores—not even GRE/GMAT for our master's programs. Get started at apply.myunion.edu.
Contact Information
Union Institute & University
440 E. McMillan Street
Cincinnati, OH 45206
admissions@myunion.edu
(800) 861-6400
Union Institute & University is accredited by the Higher Learning Commission.
(800) 621-7440
www.hlcommission.org