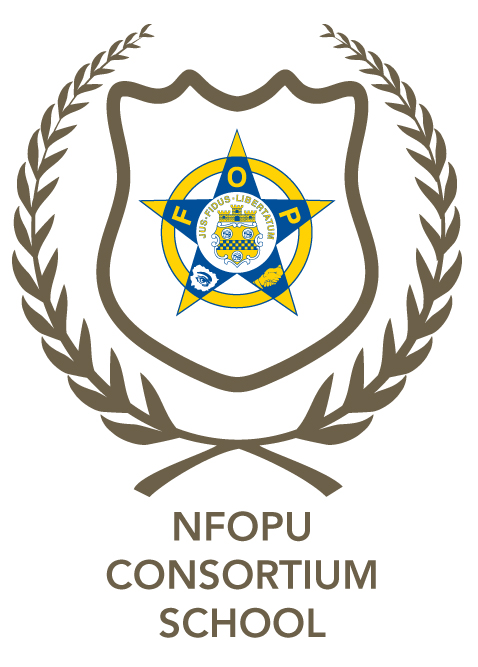 American Military University is proud to be an Official Academic Member of the National Fraternal Order of Police University Consortium.
American Military University (AMU) was founded to provide relevant, affordable, and accessible education to working adults serving their nation and their communities. Built specifically for students with uncertain and demanding schedules, AMU offers you and your family members the opportunity to earn a well-respected degree in a format that is demanding but fits with your work and family commitments.
The university offers programs that can help you advance your career in law enforcement or help you prepare for life after the badge. Everyone associated with the university shares a passion for providing relevant curriculum, class delivery, and service uniquely designed to meet the needs of those who serve.
AMU offers more than 200 degree, certificate, and short programs to prepare students for services and leadership in a diverse and global society.
Business Administration
Criminal Justice
Digital Forensics
Emergency and Disaster Management
eSports
Homeland Security
Intelligence Studies
Legal Studies
Public Administration
Psychology
Cybersecurity
AMU also offers two doctoral degrees:
Doctor of Global Security (DGS)
Doctor of Strategic Intelligence (DSI)
We place special emphasis on affordability and transparency, so our costs are clear with no hidden fees.
AMU undergraduate and master's level courses are 100% online (doctoral programs are offered online but do have residency requirements). Campuses, administrative, academic, and student support services are located in West Virginia.
Web site: www.amupartners.com/fop
Contact Person: Megan Silva, Account Manager
Phone number for FOP members to call: Admissions at 877-468-6268 (2) or Megan at 304-268-3955 or email msilva@apus.edu
Tuition costs:
$812.25 per course for Associate's and Bachelor's degree courses.
$1,054.50 per course for Master's degree courses.
$65 Technology fee is waived for members of the FOP and their family members.
Combined with the tuition grants listed above, this offers a savings of $107.50 per undergraduate course and $120.50 per master's level course for FOP members and their family members.
Tuition for doctoral programs (3 years) is $50,054 (plus dissertation)
Our undergraduate Book Grant provides e-books and other required course reading materials at no cost for undergraduate-level courses for credit.*
*Print textbooks may require additional costs. If an e-book version is unavailable, textbooks may be included as part of the grant coverage.
No SAT, ACT, GRE or GMAT is required.
AMU will accept up to 91 transferable credits into their undergraduate programs and up to 15 transferable credits into their graduate programs.
Our faculty combines relevant theory with real world experience, and numerous instructors are law enforcement professionals. AMU has established itself as a trusted resource for education in the law enforcement community by building partnerships of mutual benefits with highly respected groups such as the FBI National Academy Associates and Chiefs of Police Associations in California, Arizona, Illinois, Louisiana and Wisconsin.